The Big Knit is back for 2019 and this year we are aiming for it to be bigger, brighter and bolder than ever!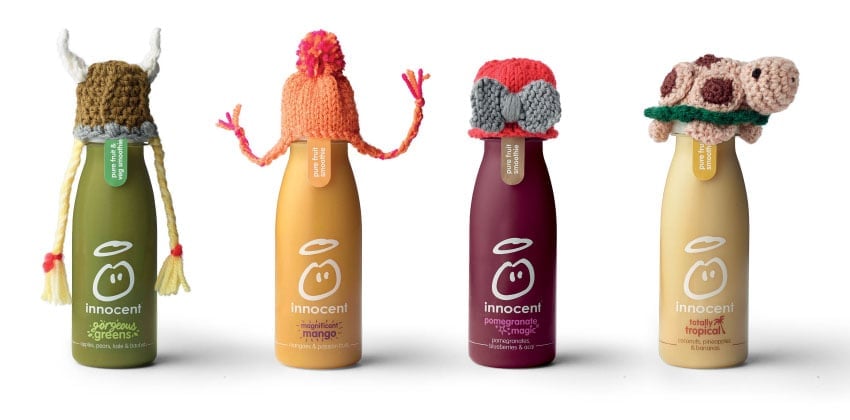 Get your knitted thinking caps on and knit your glorious creations to adorn the tops of innocent smoothie bottles. Each little knitted hat helps us raise vital funds to continue to support local older people. Interested? Find out more below!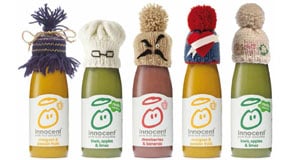 Let's keep knitting!
Thanks to the wonderful band of knitters across Leicester, Leicestershire and Rutland who knitted nearly 74,000 little hats during the last campaign to help older people stay warm and well in the winter. This amazing achievement could not have been achieved without you!
The colder months can be tough for a lot of people — as many as 25,000 older people's lives are at risk because of the cold. Each winter, one older person dies every seven minutes as a result of cold weather. With your help The Big Knit can raise vital funds to support local and national winter projects to help older people keep warm in winter.
Knitters in Leicester, Leicestershire and Rutland are being asked to create little hats to adorn innocent smoothie bottles, which will be sold in stores nationwide. For each be-hatted smoothie sold, innocent will donate 25p to help Age UK fund national and local winter projects.
Whilst patterns can be obtained from Age UK, many knitters let their imagination run riot, last year producing designs including a giant squid, fruit, soldiers, peas in a pod, cupcakes and an ice cream cone topped with a classic flake!
Tony Donovan, Executive Director at Age UK Leicester Shire & Rutland said: "Every year the response we get to this campaign is wonderful and we really need all our existing knitters to keep going to have a chance of meeting our challenging target. To achieve this we need more local knitters to come forward! We're extremely grateful for all the hats we've received so far, which raise money to help us run vital winter services. Please send completed hats to Age UK Leicester Shire & Rutland at Lansdowne House, 113 Princess Road East, Leicester LE1 7LA or drop them in at one of our shops. Your support is much appreciated."
Knitters can contact Age UK Leicester Shire & Rutland to get a free hat pattern or download the patterns here for more information about The Big Knit – Telephone: 0116 299 2233.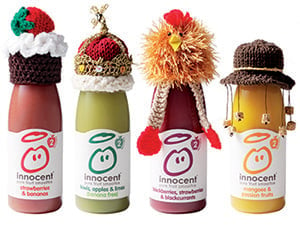 Big Knit Pattern Booklet
Send us your knitted hats
Age UK Leicester Shire & Rutland
Lansdowne House
113 Princess Road East, Leicester
LE1 7LA
Over £1.7 million has been raised by your woolly hats in the past 11 years so thank you to everyone who has helped Age UK keep older people warm and well in winter.