General Election 2019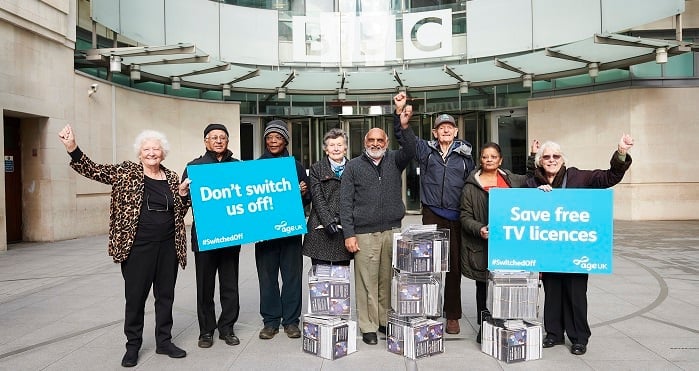 Published on 01 September 2019 12:20 PM
There are over 2 million Londoners over the age of 50, all of whom make a huge contribution to our capital's economic, cultural and social life. That's why Age UK London aims to use the upcoming General Election as an opportunity to increase awareness amongst London MPs of the need to make London a truly Age-friendly City. This includes how they can work with and support older Londoners in their constituencies and at Westminster.
Campaigning for an Age-friendly London
London's 73 Members of Parliament have a significant role in making the capital more Age-friendly and many Age UKs work closely with their local MPs to do just that. That's why Age UK London will be contacting candidates from all parties across London to ask for their support in making London an Age-friendly city for the older Londoners of today and tomorrow.
We'll be asking parliamentary candidates to show their support by tweeting a photo of themselves with an Age-friendly London pledge placard. We aim for this to be a useful action that we can build on next year as we work with older Londoners to campaign for a more Age-friendly City.
There is so much that needs to be done to make London truly Age-friendly and the capital's MPs have a crucial role to play. London would not be one of the world's great cities without the invaluable contribution of the more than 2.4 million Londoners over 50. Through paid work alone people over the age of 50 contribute more than £47 billion to the capital's economy. As volunteers, carers and active citizens older Londoner's also make a vital contribution to the city's social and cultural life.
How you can get involved
It's not just parliamentary candidates that we want to hear from though, we also want members of older people's organisations and forums across London to take part! To get involved, download the pledge card below, grab a picture of yourself, and post it on social media!
This year, there are over 400 candidates across 73 consituencies in London, find out who you can vote for in your constituency and how you can get them to support an Age-friendly London by clicking here.
Get Involved!
Simply download, print, and post a picture to show your support for an Age-friendly London!

The World Health Organisation has outlined eight key areas that make up an Age Friendly City - learn all about them here!
Join our Mailing List
Sign up to our mailing list to keep up-to-date with all of our Age-friendly London campaigns and have the chance to get involved directly.