Corporate Training & Support
We offer a variety of training and support services to help your business. By 2050, it is projected that one in four people in the UK will be aged 65 years and over, and for some products and services – the older generation is the main buying force. The modern workforce is also facing unprecedented challenges of working longer to afford a positive retirement, caring for parents and children at the same time. This can be overwhelming and giving your staff support can positively help workplace wellbeing.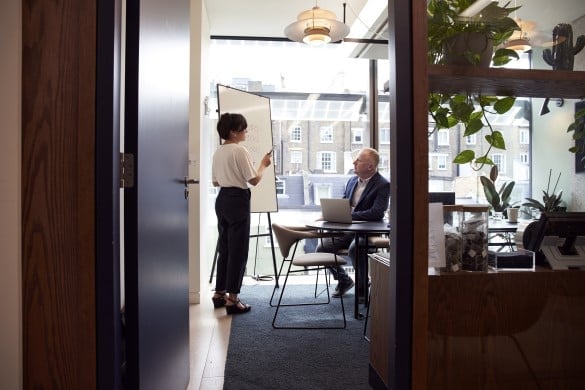 Staff Support
Later Life Planning
Most people have a pension – but few think or plan for the other changes later life brings. We offer 1-1 or group sessions for your staff who are gearing up for retirement. Aimed at anyone 50+, we provide independent information about retirement options, statutory financial entitlement, managing health and care, and exploring subjects such loneliness and feeling valued after a lifetime of work. We also promote the freedoms retirement can offer, through volunteering, re-education and giving back to the community. Find out more about our later life planning service here.
Advice Sessions
We provide 1-1 sessions to help your staff through life events such as changing jobs, divorce or separation, moving home, becoming a carer or bereavement. Sessions are strictly confidential and we tailored to their circumstances, or those of their parents or loved one.
Awareness Training
Later Life: We help business understand what later life looks and feels like. We explore themes such as the rising demographics of older people, health and wellbeing, care, loneliness and isolation, disability, and finance and money. We also provide practical guidance on physical environments your older customers may use, or literature and documents.
Dementia Awareness: There are around 850,000 people living with dementia in the UK and it costs the UK economy £34.7 billion a year. This is projected to rise to 1.6 million by 2040 and overtook Cancer as the most feared disease. We provide sessions to help your staff understand the common types of dementia, how it affects people, and some simple communication techniques. We can also provide guidance to staff around care options, if they are affected personally or someone in their family.
This training will also help your business join the 100+ alliance of local organisations who are supporting the Dementia Friendly Norwich campaign.
Corporate Training & Support
To find out more and discuss your business needs