Series of new short films released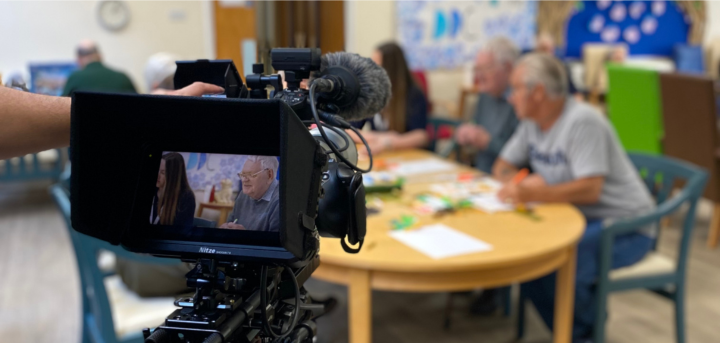 Published on 24 October 2023 11:05 AM
Premiering at Age UK Plymouth's charity gala dinner on Saturday 14th October, the set of three films made in collaboration with local film-maker Simon Cohen, highlight the charity's prestigious 81 year history of support for over 50s in the city through adaptive measures and continual evolution.
Featuring senior members of the charity, supporters including MP Luke Pollard, volunteers and clients of the charity, the videos offer a moving insight into the impact of the charity on local lives. When speaking of the change that Age UK Plymouth has made to his life in less than a year, Roger, who attends the day centre recounts, "The staff are absolutely excellent - we're like one happy family they make you feel at ease straight away. Before, I used to be like a hermit stuck in my bedroom for nearly 10 years, it's done me a hell of a lot of good, literally. It's literally brought me out of my shell. I'd be lost without it, I really would."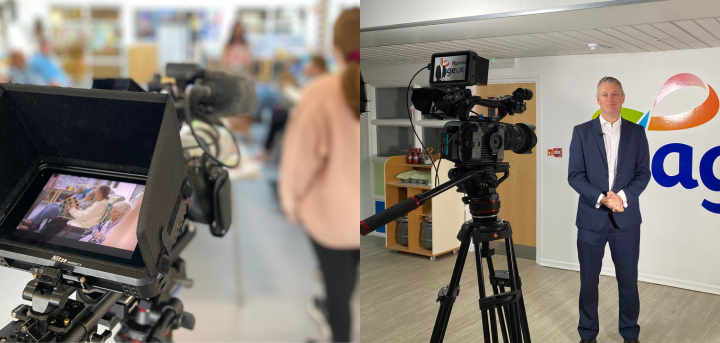 Age UK Plymouth Chief Executive Officer David Wood praises his teams for their ability to identify and support gaps in care across the city, "We've adapted and grown over the years because we've really had to support older people in Plymouth and again that's changed particularly in recent times with the cost of living crisis, monies are tights, local authorities have less money, the NHS is struggling and there's a bigger role for charities to perform not just in Plymouth but across the country."
Speaking about the work of the Information and Advice Team, Chief Operating Officer, Rich Masters tells the film-makers, "Last financial year alone we helped people access £2.97 million in terms of benefits that they didn't know they were eligible for. We've seen a 35% rise this year alone in new clients, we've seen people come to us for a variety of different things, bereavement, need for councilling, social isolation, things that people don't realise what they're entitled to, they don't understand the adaptations that can help them in their homes. They don't understand that they can seek like-minded people who have the same concerns and the same fears."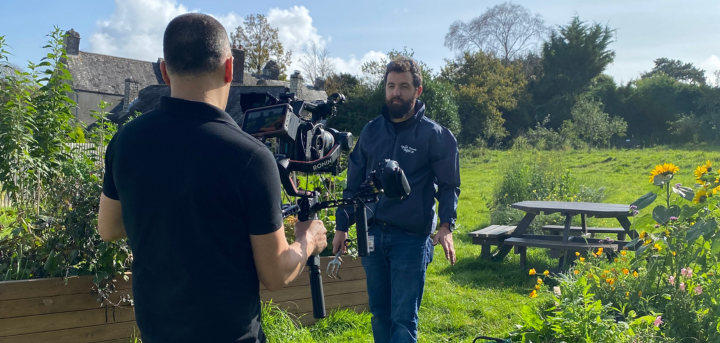 Rising to these challenges are just one of the reasons that the charity has found support in local leaders like Luke Pollard MP for Plymouth, Sutton & Devonport, "I think most people know that it's a tough time at the moment, the cost of living crisis means that many people are struggling and the Information and Advice Team here at Age UK are very much like the caseworkers that I have in my office, people who are absolutely dedicated to helping others to dealing with this massive volume of requests for help, navigating what can be a very complex set of advice and support and making sure that at the end of it the folks who are getting in touch are getting the help that they need to be able to pay bills, to access the care that they require – and that makes such a big difference and to see the work and the sheer amount of calls and emails that are coming in here shows how many people desperately need that service and how essential it is that it keeps going."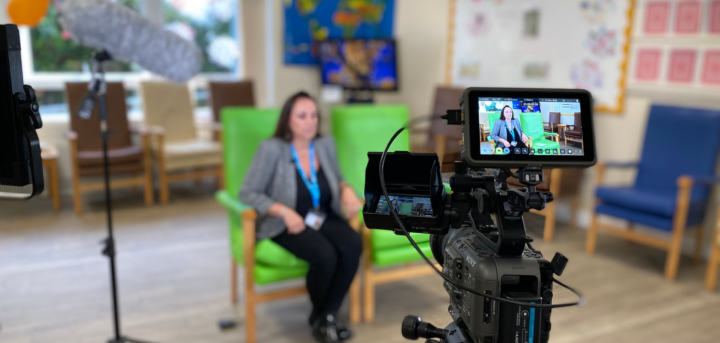 The final instalment of the series follows a day in the life at the charity's dedicated Dementia Day Centre, and with 10 million new cases of dementia being diagnosed worldwide every year, the stories shared in this film are both poignant and hard hitting with many viewers understanding the experience for a family living with dementia. Ken and his grandson Mike shared their story, revealing a touching account of a family determined to support Ken, the active and fun-loving husband of Bridget. Lisa, brings her mum Sue to the Dementia Day Centre and in a moving section shares the frustration of looking for support, and the difference it has made to her home where she lives with Sue and her own young family.
"Age UK Plymouth has been here for 81 years but when people ask what we actually do, it's difficult to answer in a way that does justice to the charity and it's staff," explains Communications Manager, Bryony Rawson. "It's been a genuine privilege to produce these short films and give our clients, volunteers and supporters a platform. Our thanks go out to everyone who was so open to letting us into their lives to share their stories, and to Simon Cohen for being as dedicated to this project as we were. Please do take 20 minutes to watch the three videos, they are available on You Tube or you can watch on our social media channels. We hope that you enjoy them, and that they help in starting to understand the continually evolving way that Age UK Plymouth supports over 50s, those living with dementia and their carers in our community."