World Oceans Day at the Dementia Centre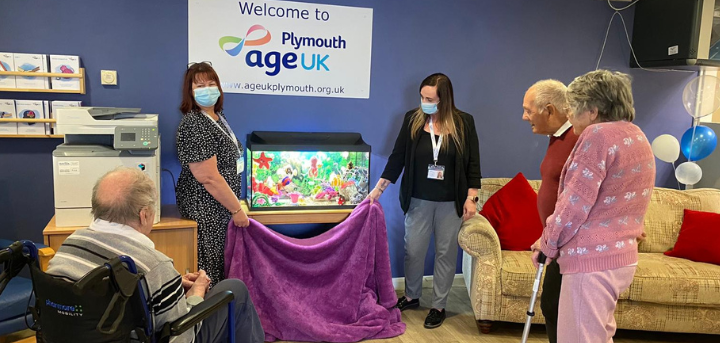 Published on 08 June 2022 02:01 PM
World Oceans Day 2022 was the perfect opportunity for Age UK Plymouth to reveal the new sensory tank at their Dementia Day Centre on Memory Lane in Plymstock. The dedicated centre, open five days a week is a specialist care service for those with memory loss, cognitive issues and all stages of dementia. The newest resource, a sensory aquarium has been donated entirely by the people of Plymouth.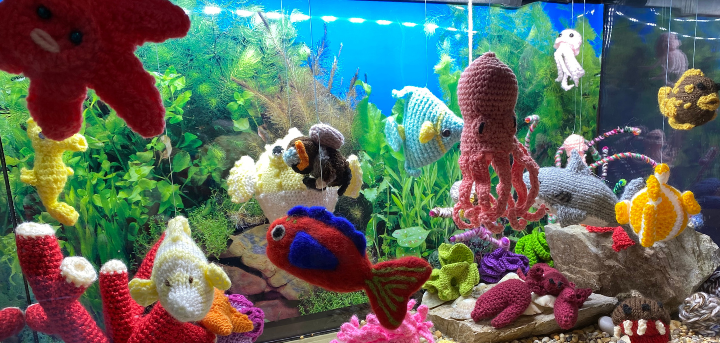 "We put out the message to all knitters and crafters that we were looking to fill a tank with brightly coloured hand-made fish and sea life and we've been absolutely bowled over by the donations that were brought in," said Tara Dale, Head of Fundraising at Age UK Plymouth. "Thank you so much everyone who spent their time and energy making these wonderful creatures. We also had two amazing tanks donated to us so we've been able to set up a similar sensory area in our day centre at our Mount Gould Centre."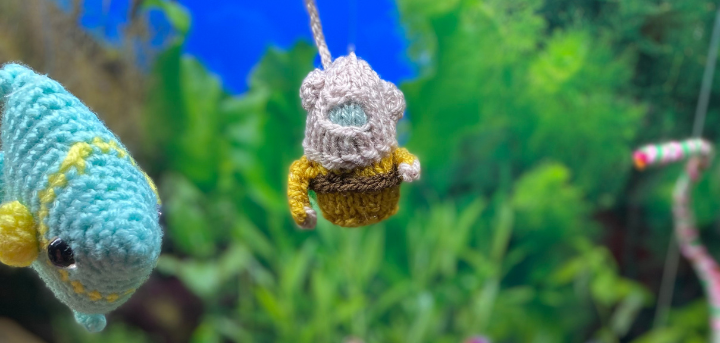 In attendance at the unveiling of the tank were clients of the day centre and the team from Age UK Plymouth. Tracy Walker, Manager of the Dementia Day Centre said "It's so exciting to have this beautiful new focal point in our foyer, it's a bright welcome and a positive start to the day. Stationed next to our soft seating area, the tank will also be utilised as an influence for calming therapy."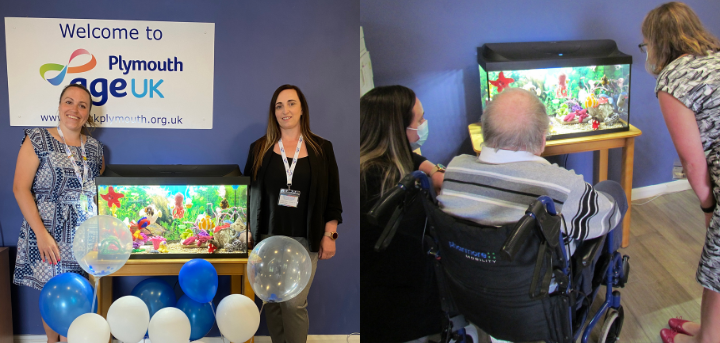 Age UK Plymouth have also recently announced that their Dementia Awareness Training will be rolled out to colleagues and volunteers at the National Marine Aquarium. Part of a new series of training and information now available from Age UK Plymouth, the sessions are available in several different formats and can be modified to suit a range of organisations, from schools and youth groups to businesses looking to support and equip public facing members of staff with the tools to best serve their patrons and community. The training describes the experience of living with dementia in a way that will help attendees visualise it and increase their understanding.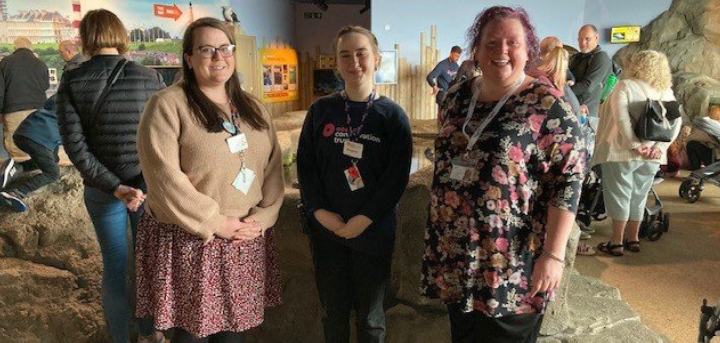 Tammy Walker, Training and Wellbeing Dementia Lead for Age UK Plymouth has years of first-hand experience of working with people living with dementia and is thrilled to be rolling out the awareness training across Plymouth. "It's more important than ever that organisations and businesses are committed to dementia education and choose to raise awareness from within. There are over 100 types of dementia, it is a complex condition affecting one in 14 people over the age of 65 in the UK but we can make tiny changes to support visitors, customers or colleagues living with dementia that can make a huge difference to their experience."
If you're interested in finding out more about the various forms of free Dementia Awareness Training available for your group or business please email tammy.walker@ageukplymouth.org.uk.