Vietnam to Cambodia Cycle 2024
Text VIET2CAM to 70580 to donate £5
Texts will cost the donation amount plus one standard network rate message
We teamed up with Discover Adventure to bring you a new exciting Challenge Fundraising trip.
28th September - 9th October 2024
Cycle approximately 320 miles over eight days.
Cycle through beautiful rural landscapes dotted with ruins of ancient civilisations and small towns where Buddhist temples nestle amongst graceful French colonial buildings.
Full vehicle support throughout the trip. Discover Adventure leaders, mechanics and drivers on hand.
All cyclists will recieve an Age UK Plymouth branded wicking cycling top!
This is designed to be a challenge, and it is vital that you train sufficiently for it. Discover Adventure will supply you with a thorough training guide once you have registered. All participants are expected to train hard in advance, but everyone's limits are respected and there is no expectation for everyone to maintain the same pace. Inadequate training is likely to have an impact not just on your chances of completing the challenge, but enjoying it too - and we want you to have the time of your life!
This challenge takes you from Vietnamese Saigon, now Ho Chi Minh City, through the rice-paddies and waterways of the beautiful Mekong Delta into Cambodia. Pedal on through this friendly country towards one of the most impressive sights in Southeast Asia, the Royal Temples of Angkor Wat. The fascinating insight into the region's cultures, ancient and modern, are a real highlight of the trip.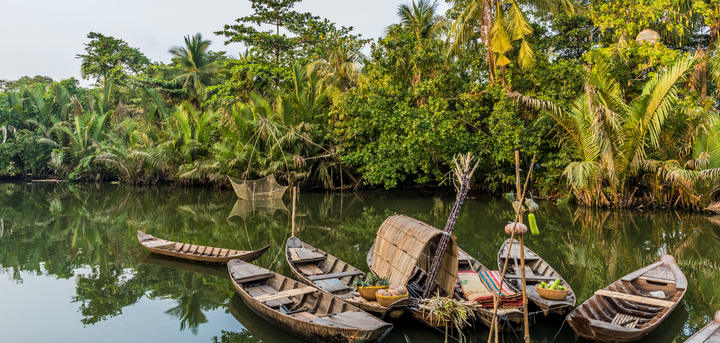 Trip costs
All cyclists will need to pay a £399 registration fee
Then either:
Pay your own event costs of £2,100 and then fundraise a minimum of £500
Or fundraise for your whole event of £2,600
For a breakdown of costs, how to pay and terms and conditions click here.
For detailed information about the challenge click here.