Help at Home, Community Support Service
Help at Home, Community Support Service has been operating for 78 years and offers a high-quality, flexible service to older people living in and around the City of Plymouth.

Age UK Plymouth's Help at Home service is now open to new clients and is fully compliant with the latest Government COVID 19 guidance. Our staff are fully vaccinated and they carry out lateral flow tests weekly. Age UK Plymouth has put a number of additional processes in place some of which are:

All staff will wear appropriate PPE
Additional handwashing/hand sanitising
Maintaining social distance within a client's home

Full details of our COVID precautions will be discussed at the point of assessment and copies of our full risk assessment are available upon request.
Age UK Plymouth's Active Living Service can help to enhance and enrich the lives of older people. It does this by offering a high-quality and flexible service that is tailored to suit a person's individual needs and aspirations. Our service includes help at home with a range of tasks and we pride ourselves on supporting older people and their families to alleviate stress, anxiety, and loneliness. By using a wealth of knowledge and a comprehensive training programme, our staff can deliver a safe and caring service with an emphasis on promoting independence, social engagement, good health, and wellbeing. We are here to listen to your needs, provide solutions and work together with you to support your future. Not sure if you can afford it? Why not let our Information and Advice team undertake a financial review to make sure you are getting everything you are entitled to.
What can you help me with?
Our friendly home help team can support you in your home with a variety of tasks to keep active and mobile.
Domestic tasks
We can support you with household tasks such as polishing, dusting, vacuuming, washing floors, washing dishes, ironing, washing and drying laundry using your washing machine/tumble dryer, cleaning work surfaces, etc.
Local shopping
Shopping for food and other essential items can be very challenging at times and our help at home team can assist you with your food shopping to keep you independent. In addition, we can also help you to order your food online.
Reading and helping with correspondence
If you need support with looking through day-to-day letters, bills, and managing telephone appointments, then we can help you when it is time to reply.
Basic meal preparation
A good diet is important for health and well-being and our help at home team can assist you with preparing a meal or a light meal.
Accompany service users on social outings
Remaining socially active is a key part of living with dignity and independence. Our help at home team can support you with getting out of your home so that you can visit family and friends, a trip to the garden centre or even a local beauty spot.
Companionship
Offers friendly support to your loved ones, so that they can lead happy, healthy and stimulating lives in the comfort of their own home or residence.
Sitting service
Our sitting service can support carers in having a well-earned break and the opportunity for a few hours. The time spent in someone else's company can also benefit your dependent too.
Support in attending appointments
The help at home team can accompany and support you to attend medical appointments.
Gardening and odd jobs
Our gardening team can do some basic gardening such as cutting the lawn, weeding, planting flowers, path clearance etc. You can book a one-off visit or regular visits to suit your needs and all of our gardeners come with their own equipment.
We can also help with odd jobs such as changing light bulbs, hanging curtains or with minor household maintenance.
All our gardening staff have a City and Guilds in lantern training.
Staff training
All staff have had the following training:
PPE
Covid-19
GDPR
Equality & Diversity
Moving & Handling
Lone Working
COSHH
Food Hygiene
Health & Safety
First Aid
Mental Capacity
Fire Safety Awareness
Safeguarding
Working at Heights
All of our services require an assessment which will be carried out by one of our assessors before the service can commence.
How much does it cost?
Our services are charged at the following rates:
Help at home services are £17 per hour this includes shopping and errands and a mileage charge of 45p per mile will be applied if the help at home assistant went out on your behalf.
Gardening and odd jobs are £26 per hour or £13 for half an hour for small jobs (e.g. changing a light bulb) £155 is a full day rate of 7 hours.
Social outings are charged at £22 per hour, which includes a 10-mile journey with transport provided.
What do I do next?
Click on download our leaflet to discover how to register and what other people have said about our services or you can get in touch with us at: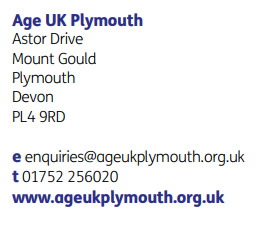 Related Links
Support for carers
Lunches in our centres