Lunch club goes weekly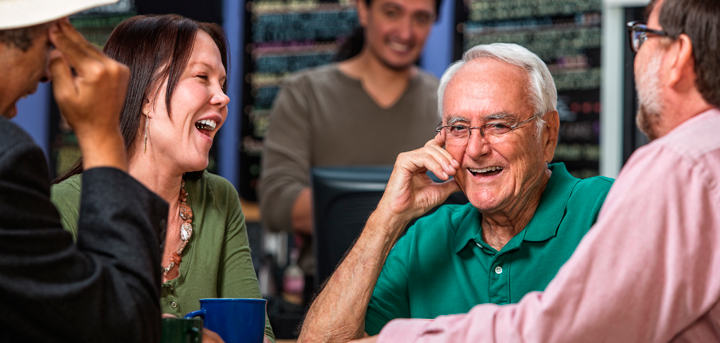 Published on 15 January 2019 03:00 PM
Age UK Shropshire Telford & Wrekin's lunch club at the Red Lion Coaching Inn in Ellesmere has proved so popular with its members that it's now meeting every week.
Ellesmere Lunch Club for the over 60s meets 12.00-2.00pm every Friday, at the Red Lion Coaching Inn on Church Street. People are encouraged to bring friends or come along and make new friends while enjoying a delicious lunch. A menu for smaller appetites is available in addition to the full pub menu.
The club ran every two weeks during 2018, but its popularity with members led to them requesting it run every week.
Margaret Lagoyianni of the Red Lion, said: 'We are very pleased to welcome members every Friday. There is always a lovely friendly atmosphere here at lunchtime. Members can attend as little or as often as they wish, and we just ask them to let us know in advance if they can, so we know how many to expect.'
Organiser, Anne Wignall, said: 'We realise that it can sometimes be difficult to come along to a new activity by yourself, so we welcome relatives and friends who might like to accompany any new members until they feel they have settled in.'
For further information and to reserve your place, please contact Margaret at the Red Lion on 01691 622 632 between 10.00am-3.00pm (except Mondays). Although the club is aimed at the over 60s, anyone who would like to make new friends is welcome.
Further information
Related pages on our wesbite