Sex and Drugs and Rock & Roll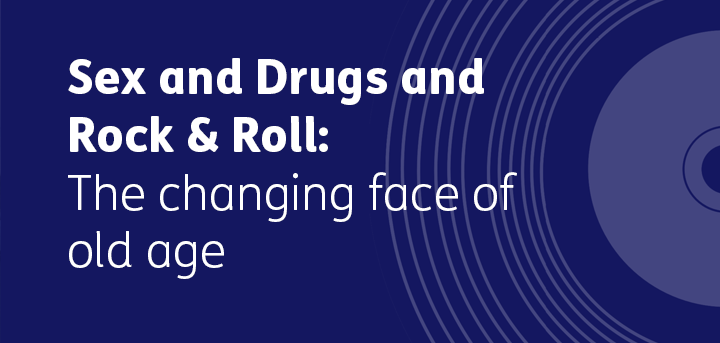 Published on 08 January 2019 12:10 PM
'Sex and Drugs and Rock & Roll: The changing face of old age' is the theme for Age UK Shropshire Telford & Wrekin's 2019 conference.
This year our conference is about the sensitive issues surrounding older people that others may have been afraid to approach in the past. We aim to start a dialog on subjects such as older people's relationships, sexual health, drug use and addiction. Some of the subjects can be quite dark but it's vital we face them and make people feel comfortable enough to look for help.
It's not all doom and gloom though! We also want to modernise the perception of old age and motivate the next generation of older people that they can look forward to a fulfilled and active lifestyle when they reach retirement.
The conference will take place at the University Centre, Shrewsbury on Thursday 11 April 2019, 10.00am-4.00pm. Morris Care has kindly sponsored the event.
Speakers
Dr David Lee and Professor Josie Tetley from the Manchester Metropolitan University
Professor Tony Elliott, Consultant Psychiatrist and Clinical Director
Penelope Whiteley, Entrepreneur and motivational speaker for Aging Disgracefully
Trelawney Kerrigan from Avenues Dating
Ann Johnson, Promoter for 'For the record' social events
We will be announcing more speakers in the coming months.
Who will find the event useful?
The subjects are of interest to everyone, but especially to those who work with older people or who have an interest in issues that affect older people and those who are involved in developing services and planning for the future needs of older people.
Prices
£50 each (or £40 each if 10 or more)
£25 each (senior citizens/students)
£20 for day centre members
Limited free places are available for Age UK Shropshire Telford & Wrekin volunteers, allocated on a first come, first served basis.
The price includes all papers, buffet lunch and refreshments.
To book your place
You can download a booking form using the link below.
For more information about the event please call Angela Goodman on 01743 233 123.
Further information
Related pages on our website
Downloads