We support Carers Week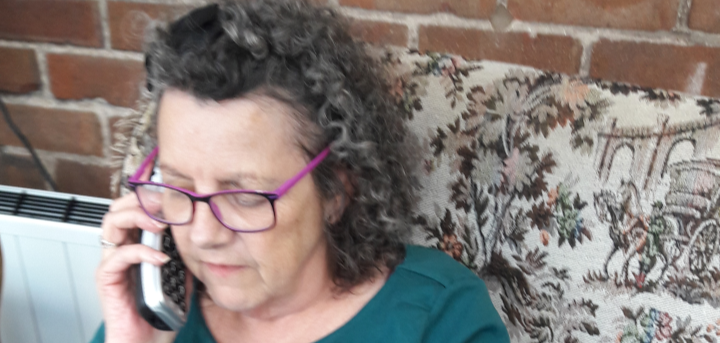 Published on 11 June 2020 04:24 PM
Carers Week is an annual campaign to highlight the challenges unpaid carers face and recognising the contribution carers make to families and communities.
Age UK Shropshire Telford & Wrekin is backing the campaign and puts a spotlight on the support our staff and volunteers provide carers in Shropshire.
During the coronavirus pandemic, many people across the county are facing new challenges, taking on more caring responsibilities for family and friends. With day centres and dementia support groups closed during the pandemic, every week the day services team at Age UK Shropshire Telford & Wrekin are making numerous phone calls to offer support.
Lynne Dykes cares for her mum and receives a weekly phone call from a member of the team, which she finds invaluable. Lynne said: 'I have a phone call every week to check on how mum and I are doing, I cannot express how much the help and kindness I have received has mattered to me, I will be forever grateful.'
Kevin Moore, Director of Operations at Age UK Shropshire Telford & Wrekin, said: 'We've adapted our services during the coronavirus pandemic to ensure we continue to provide support for carers. Caring for a loved one can have a huge impact on all aspects of life, affecting health, relationships, finances and work. It's so important that we recognise the role carers play in our communities and offer them support too.'
If you need help or support during lockdown call us on 01743 233 123, leave a message with your name and telephone number and we'll return your call as soon as we are able.