Support our Covid Recovery Appeal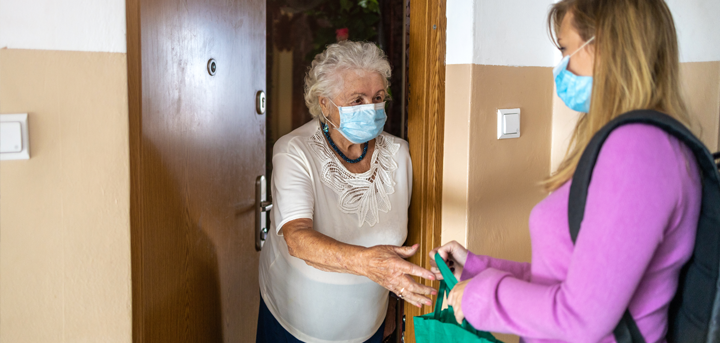 Published on 25 August 2021 11:13 AM
'I am not being dramatic in any way, when I say that without the help and support given to me, I was finished. I can't imagine where people would turn without you. Thank you so much.'
The pandemic has made life much harder for older people as this comment from just one of the hundreds of older people we support shows. Being confined at home for long periods has left significant numbers of older people in Shropshire and Telford with reduced mobility, anxiety, low mood, lack of confidence and immense fear of contracting Covid-19.
As a local charity supporting local older people we are seeing an upsurge in demand for our services, from Help at Home, befriending, dementia support, wellbeing activities to information and advice.
The proportion of over 70s experiencing depression has doubled since the start of the pandemic
As restrictions lifted and families are able to visit loved ones they've seen a rapid deterioration in cognitive function, which has affected memory, sleep, mood, and behaviour. This is particularly noticeable in people living with dementia.
One in five older people agreed that since the start of lockdown, they are finding it harder to remember things
Older people from more disadvantaged socioeconomic backgrounds have been more severely affected, both mentally and physically.
One in five older people feel less steady on their feet
We have experienced a drop in donations with many of our fundraising events cancelled during the pandemic, we need to raise funds to meet the rise in demand, to help more local older people.
You can help an older person in your community regain their confidence and independence by donating to our Covid Recovery Appeal today.
(Statistics are taken from Age UK's report 'The Impact of COVID-19 on older people's mental and physical health: one year on.')