Granville Boys visit Newport day centre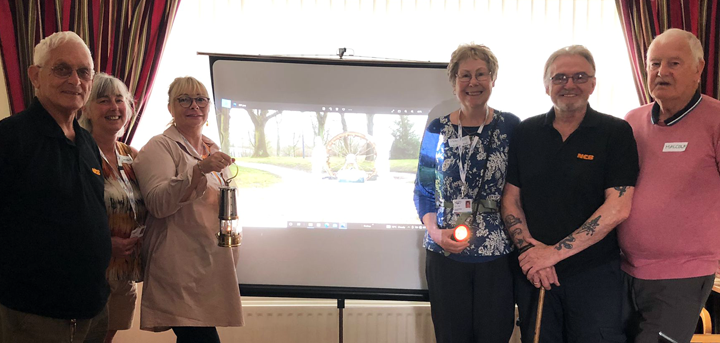 Published on 25 July 2022 11:57 AM
Age UK Shropshire Telford & Wrekin's Newport day centre recently hosted The Granville Boys: three local retired miners who between them have 87 years of experience working at the coalface.
The three miners, Malcolm Peel, Stuart Braddock and Cliff Hewitt, enthralled members of the day centre with tales of their working lives underground and included a presentation on the formation of coal and the roles children and horses played in mining.
The group also recalled their experiences of the lack of available protective equipment and health and safety measures. No one had any googles to wear and although they were on their knees at the coalface, they still had to provide their own kneepads. Many miners used to cut rubber pads from old car tyres to protect their knees.
Age UK Shropshire Telford & Wrekin day centre coordinator, Jane Davies said: 'Everyone had a lovely time and they were able to ask so many questions about the local mining industry that they grew up with. The Granville Boys even brought along some of the equipment used and other memorabilia which was fascinating for the members to see and included the famous Davy lamp.'
Malcom, Stuart and Cliff are raising money to provide a mining memorial in Telford Town Park to commemorate all the miners that worked the minerals of the Coalbrookdale coalfield.
For more information on activities and day centres across Telford and Shropshire call Age UK Shropshire Telford & Wrekin on 01743 233 123.