Birmingham International Collection Day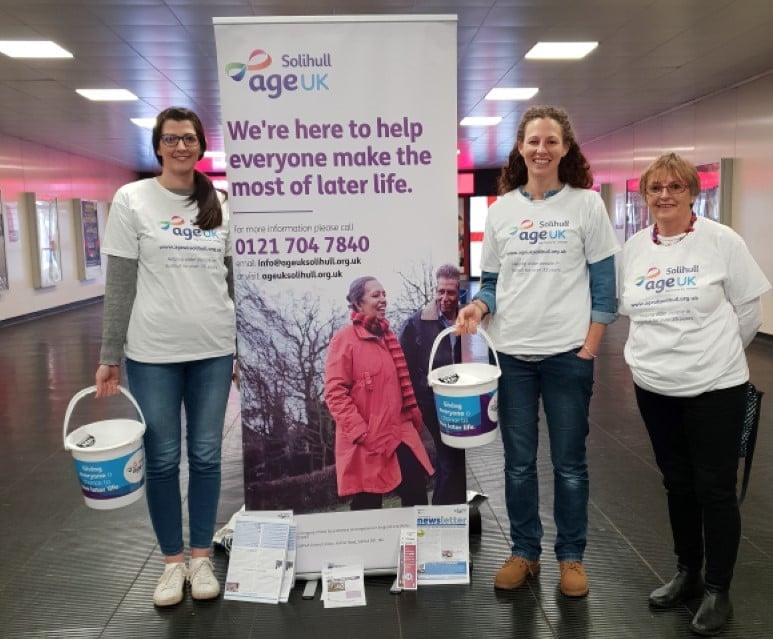 Published on 18 June 2019 10:58 AM
Nine of our wonderful Fundraising Volunteers helped at a Collection Day at Birmingham International Railway Station on Friday 14 June 2019.
They stood for two hours each throughout the day, collecting change from visitors to the BBC Gardener's World Show that was on at the NEC.
A total of £249.86 was raised, all of which will stay in Solihull to help us provide our services for local older and vulnerable people.
Many thanks to all the volunteers for giving their time.