Crown Cars drives donations for Age UK Solihull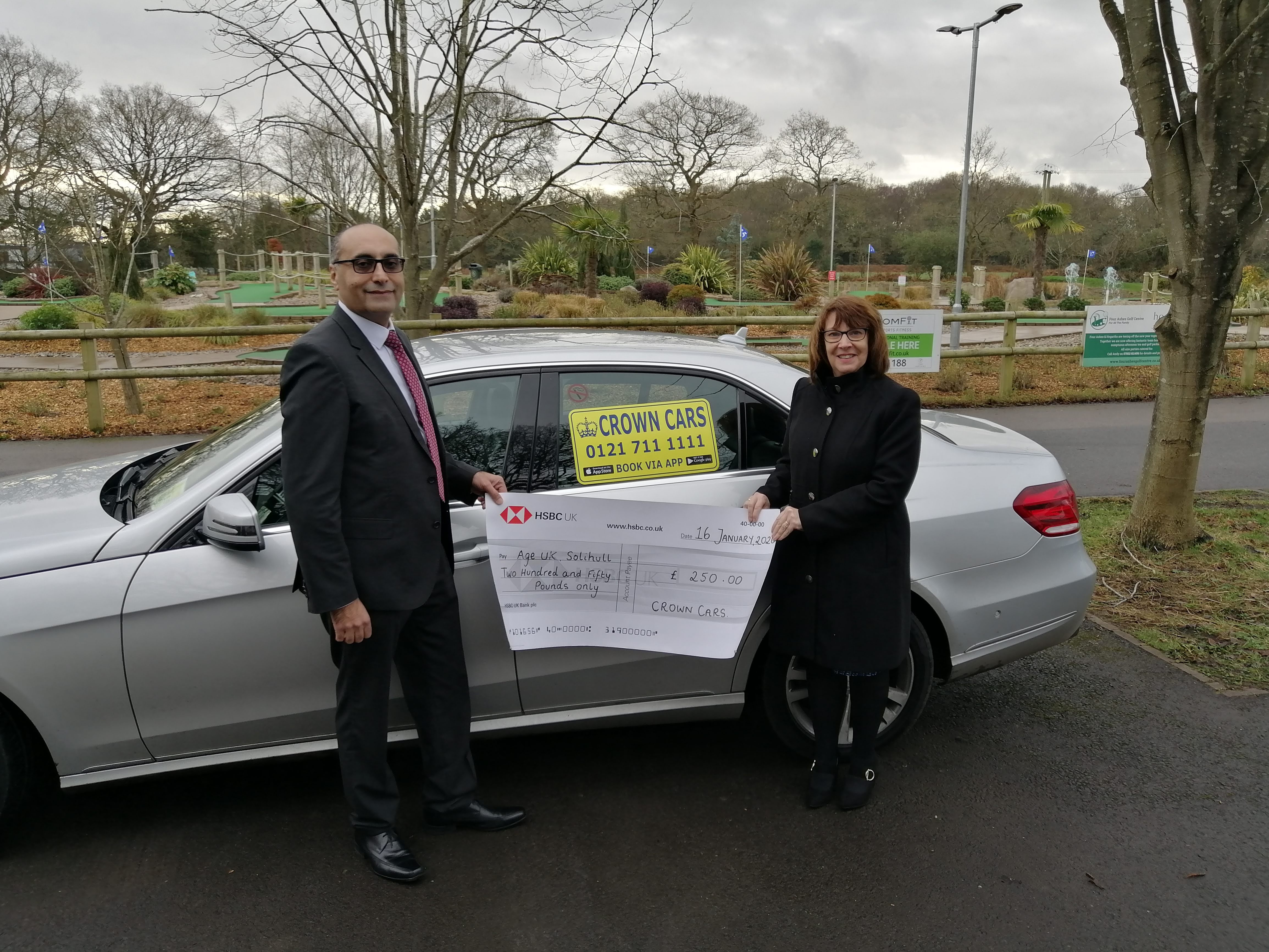 Published on 27 January 2020 04:13 PM
We recently received a generous cheque for 250 pounds from Crown Cars taxi company, following a campaign they ran to encourage Solihull residents to download their app.
For each Crown Cars free app downloaded during December, Crown Cars donated £1 to Age UK Solihull, resulting in the £250 donation.
Lorraine Hart, Fundraising Manager at Age UK Solihull, said, "It was a great initiative by Crown Cars to raise money for us in this way. As a local charity, we like to partner with local businesses here in Solihull and for the businesses to benefit as well as ourselves. We are very grateful to Mr Ali and the team at Crown Cars for supporting us in this way".
Akhtar Ali, Company Director at Crown Cars, said, "As a local business, we were more than happy to support Age UK Solihull – a local charity".
The Crown Cars app is free to download onto your phone or you can call 0121 711 1111 to book a car.