Ensuring our clients don't feel forgotten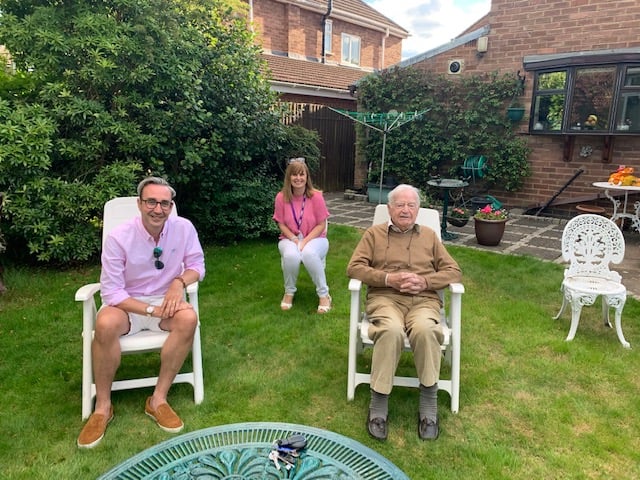 Published on 27 November 2020 11:04 AM
We have been making sure that older people in the Solihull borough do not feel forgotten during the coronavirus pandemic.
Our Linking People Together service usually provides Volunteer Befriending visits to clients' homes, and also runs four weekly social clubs.
Sadly, the four clubs remain closed indefinitely, but many of our Club Volunteers are keeping in touch with members by telephone and feeding back any support needs.
Befriending is currently being carried out by telephone, and the clients are very grateful for their weekly calls. One commented, "I so look forward to my volunteer's call. She is such a lovely girl. I can't wait to be able to put a face to a voice and meet her one day." Another client said, "The call breaks up the day as it can be a long, lonely day on your own."
While restrictions were eased at the end of the summer, our staff and volunteers also visited clients in their gardens, delivering special treats to those with big milestone birthdays. Clients were presented with a cake, donated by Fountains Care Home in Shirley, a card, lovingly handmade by Age UK Solihull volunteers, and a personalised video birthday message and song from local choir, Sing! Bentley Heath.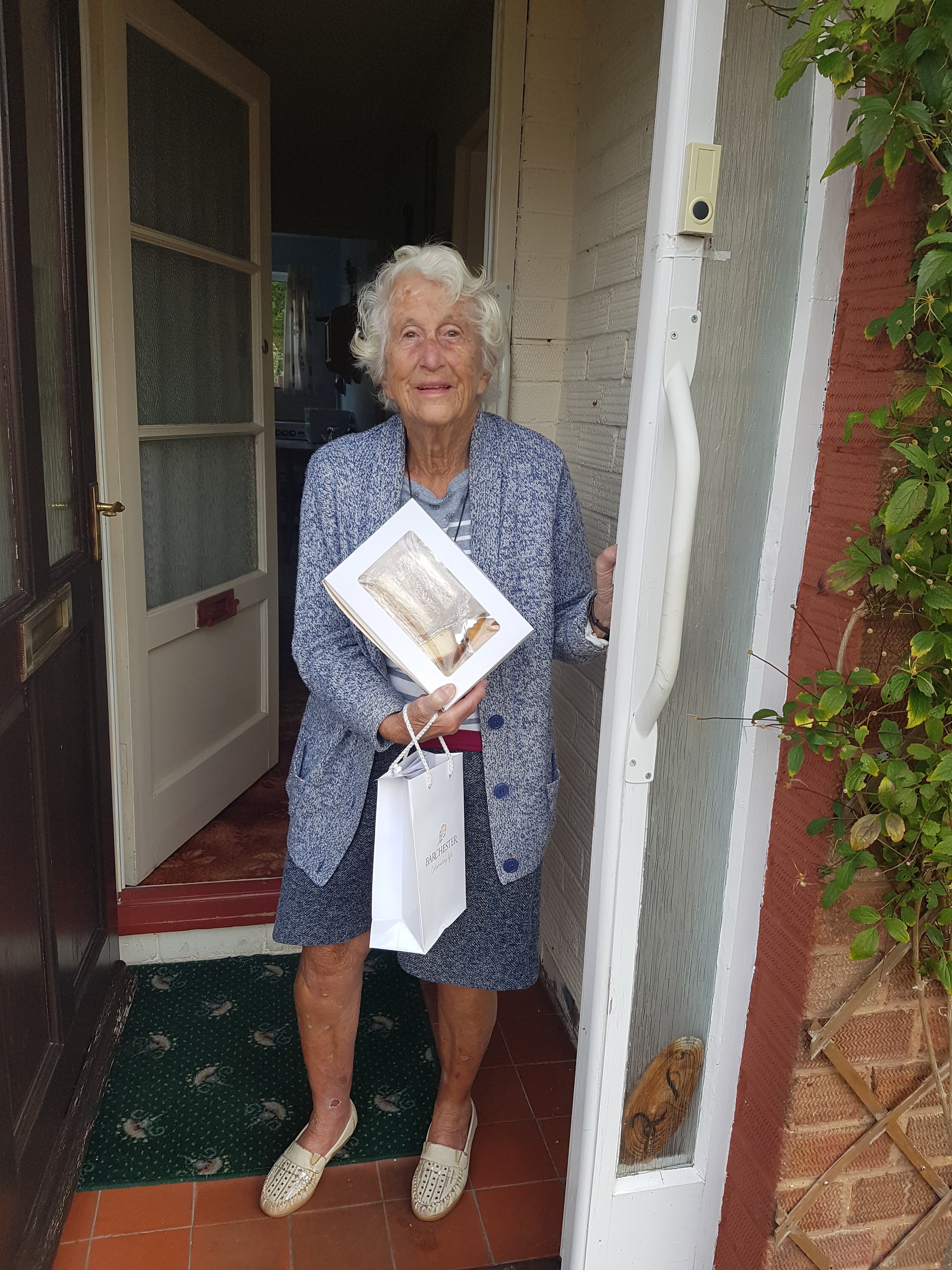 In addition, Fountains Care Home donated boxed Afternoon Teas which were delivered to some of our clients who were finding things particularly tough. These really put a smile on their faces, with one commenting, "I was delighted with my Afternoon Tea. I got out my best china and enjoyed the whole experience. I had woken up this morning feeling sad, and this has thrilled me and made me smile all day."
We have continued to provide emergency food parcels to older people being discharged from hospital, a care home or with an emergency need. Monetary donations from Knowle and Dorridge Rotary have enabled us to replenish items for this now much reduced emergency, especially as we head into the Winter/Christmas period.
Other local businesses are kindly supporting Age UK Solihull to ensure our clients feel special this Christmas. Birmingham Business Park and Nurture Landscapes are donating 70 poinsettia plants as Christmas gifts for the our clients. They will be hand delivered, along with a gift tag made by Solihull School students, to older people who might not otherwise receive a present.
The Rotary Club of Knowle & Dorridge has also generously donated £200 towards our Christmas activities. This will help cover expenses such as delivering the Christmas gifts and postage for Christmas/Thank you cards.
Our Linking People Together Coordinator, Amanda Wilkinson, said, "It is so lovely to have such kind and caring people and organisations supporting our charity at this particularly difficult time. When the birthday treats and afternoon teas have been dropped to our clients, it not only brings them happiness but us too. The Christmas gifts are sure to do the same at an otherwise difficult and lonely time of year. Thanks to all involved."