Matt's Marathon Effort
Published on 23 April 2020 05:16 PM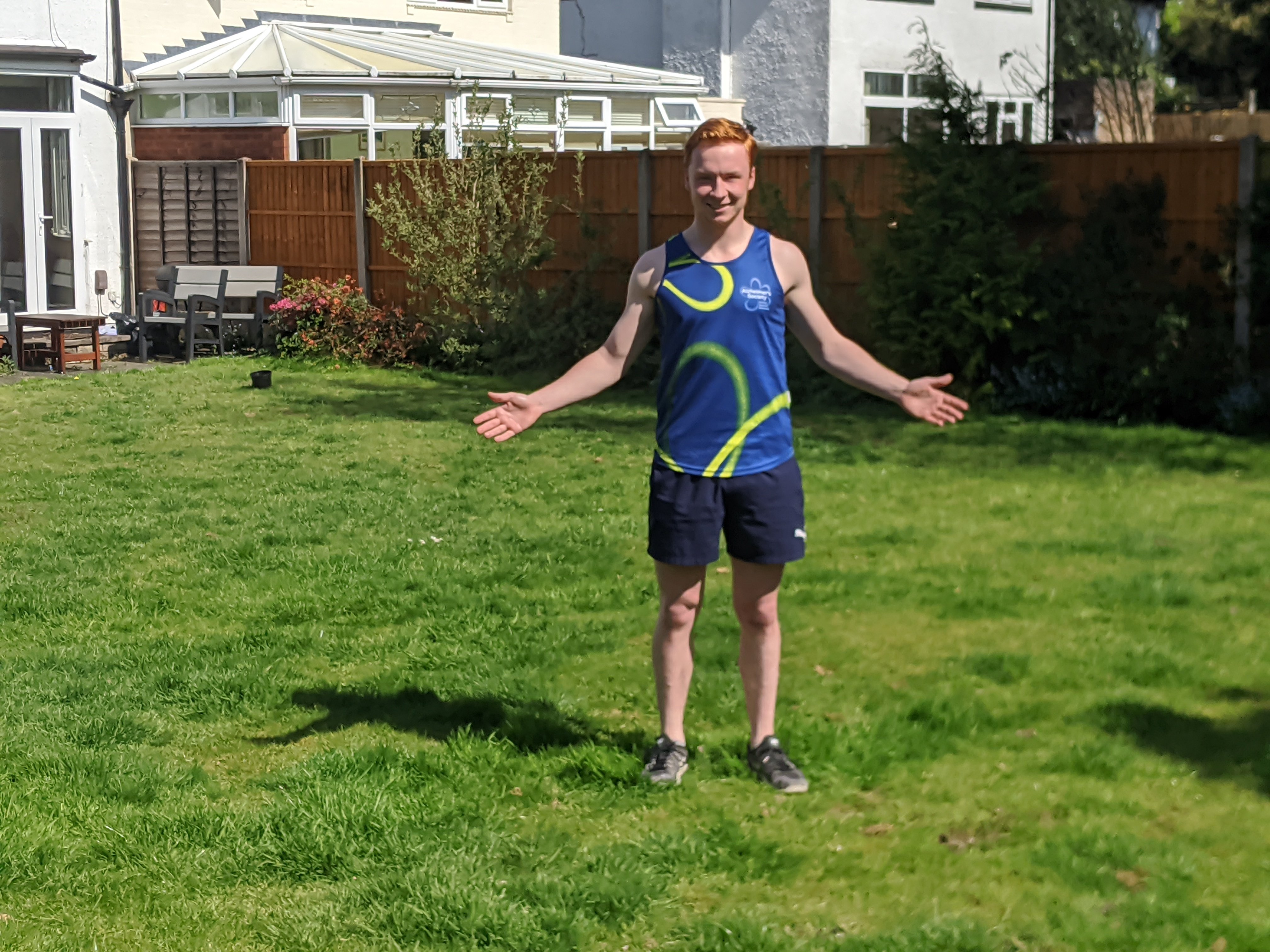 One of our supporters has been inspired by the amazing success of Captain Tom Moore, who raised over 27 million pounds walking 100 laps round his garden before his 100th birthday.
20 year old Matt Smith has decided to run the equivalent of the distance from Land's End to John O'Groats in his back garden. He will be running 1,407km over 50 days, running 28.14km a day (approximately 500 laps of his garden). He will start running on the 1st May and will be finishing the journey on the 19th June, just 5 days before he celebrates his 21st birthday.
Matt says, "I was looking for a way to raise money for charity during the lockdown, due to both boredom and inspiration from Captain Tom and I simply said this as a joke to one of my mates. Less than 2 weeks later it has become a reality and I've raised £500 already! In the past I have ran the Cardiff Half Marathon twice and other than that I have no experience of running other than just running in my local area to keep fit. In fact I have never ran 28km before and now I'm planning to do it 50 days in a row! I wanted to raise money for Age UK Solihull because they have helped out my family a great deal in the past and I think the work they're doing during this lockdown often goes unnoticed and doesn't get enough support".
Currently a final year History student at Cardiff University, Matt is fitting in his dissertation around his training and also has exams during 3 of the days of the challenge. He is hoping it will take about 3 hours a day to run the 28.14km, but he is expecting that to increase as he progresses through the 50 days.
Since it has become such a reality, Matt has been reading up on Eddie Izzard's 27 marathons in 27 days, as he'll be doing the equivalent of 33.5 in 50 days. He is also planning to talk to his old teacher from his secondary school, who ran the marathon des sables in 2017, for some tips. "I think during the run I'll be listening to podcasts. I think I might try to learn Mandarin as I previously had plans to visit China for a year, so if the lockdown ever ends I might revisit that", says Matt.
Matt has already more than doubled his original £200 target. If you would like to sponsor him, go to his Virgin Money Giving page.
Like many other charities, we have had to close our three charity shops and cancel our fundraising events and are therefore relying on the local community to support us as much as possible.
Lorraine Hart, Fundraising Manager, said, "We have been overwhelmed by the support of Solihull residents, not only financially, but with offers of donations of food and volunteering time. It's a tough time for everyone at the moment and we'd like to thank everyone who has and is supporting us to help the most vulnerable in our community. We really appreciate it."