The loneliest Christmas yet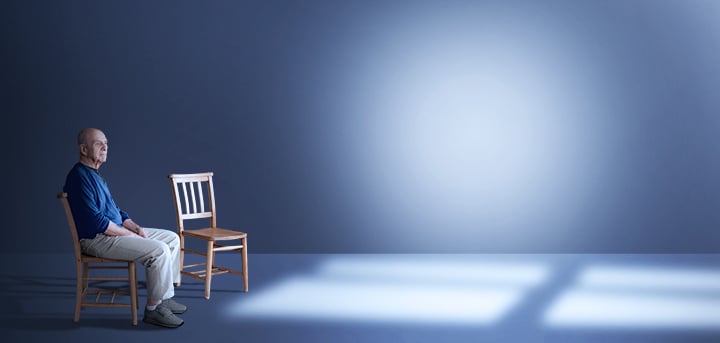 Published on 27 November 2020 12:07 PM
Help Age UK Solihull be there for local older people
Around 254,000 older people in the West Midlands are expecting to feel lonely this Christmas. We need your help so we can continue to be there for anyone who finds themself on their own this festive period and beyond.
This time of year is always tough for older people. Cold weather and shorter days make it difficult to stay connected to others, and many face difficulties meeting winter heating bills. Before the outbreak of coronavirus, we were already facing an epidemic of loneliness among older people, but as a result of the pandemic this crisis has intensified, and older people are looking ahead to a Christmas like no other in living memory.
Now more than ever, Age UK Solihull needs your help to raise urgent funds. The very real threat to older people from coronavirus is well known, and living with this fear has placed strain on even the most resilient of the older population. The necessary, but painful, social distancing from family and friends, and the withdrawal from the services and activities on which many rely, has only increased feelings of isolation and anxiety. For those who live on their own, these feelings are unbearable, and for many older people this Christmas will be the loneliest yet.
Now more than ever, no one should have no one.
We are here to provide advice, support and companionship for local older people when they need it most. You can help by making a small donation to enable us to continue providing our vital services in Solihull.
We cannot let older people suffer alone. Not this year. Not ever.
Donate for an e-card
This year, we're inviting our supporters to help the environment by sending e-cards and donating the money you save to Age UK Solihull through Virgin Money Giving.
It's quick and easy to select a design, make a donation and share with all your friends and family.