Wear Purple and Pledge to Stamp out Elder Abuse
Published on 04 June 2021 02:07 PM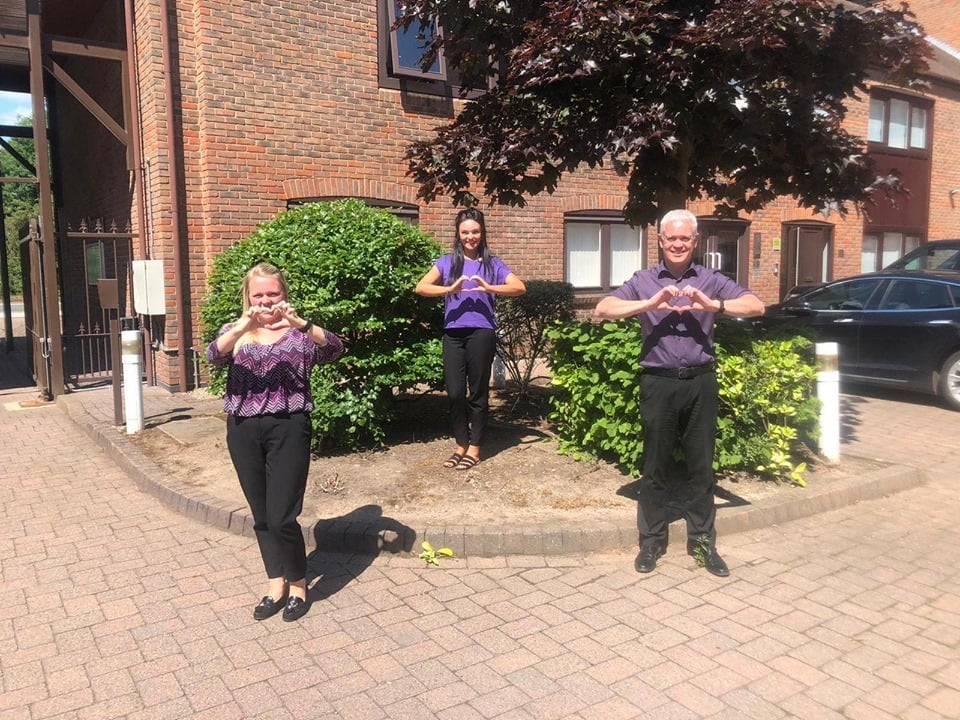 Age UK Solihull has once again teamed up with Solihull Safeguarding Adults Board Business Team for World Elder Abuse Awareness Day (WEAAD) taking place on Wednesday 15 June 2022.
The event encourages organisations involved in the care sector, local businesses and the wider public to pledge to help stamp out abuse in older people.
It is understood that more than a million older people experience abuse or neglect in the UK every year. You may have seen the recent storyline on "Coronation Street", which has shown the recovery of Yasmeen following a long period of mental and physical abuse by husband Geoff, demonstrating that it's not just younger couples that experience domestic abuse.
On WEAAD day, Age UK Solihull aims to raise awareness and funds to help continue their work with older people, and in particular to be the voice for those who are victims of abuse.
Anyone wishing to take part is asked to wear purple – as a symbol colour for dignity – or organise purple-themed events (within social distancing guidelines) and make a donation to Age UK Solihull. Money raised will support our services to older people and in particular to help those suffering abuse.
With the 'lockdown', the issue of abuse has been exacerbated, as many vulnerable people, who would normally have a support network around them, protecting them from abuse, have not been around to shield them from scammers and the like. Examples of abuse could include:-
Scams offering help and advice on COVID-19 or with financial assistance.
Fraud - there are already reports of a 400 per cent increase in fraud reporting
Bogus healthcare workers claiming to be offering 'home testing' for the virus
online sales of sanitation equipment that is never delivered
Links to a fake daily newsletter for COVID-19 updates
Fake insurance schemes and trading advice
Fake government emails offering tax refunds.
Whether you are working from home or in the office, you can help Age UK Solihull fight abuse in older people by wearing purple and making a donation via our Virgin Money Giving page.
Please upload any photos you have of you wearing purple to Twitter or Instagram using #WEAAD2022 and tag @ageuksolihull. We love to see our supporters getting involved!
And if you or someone you know with care and support needs is experiencing abuse, call Adult Social Care on 0121 704 8007 for support or if you or someone you know is in immediate danger call the police.