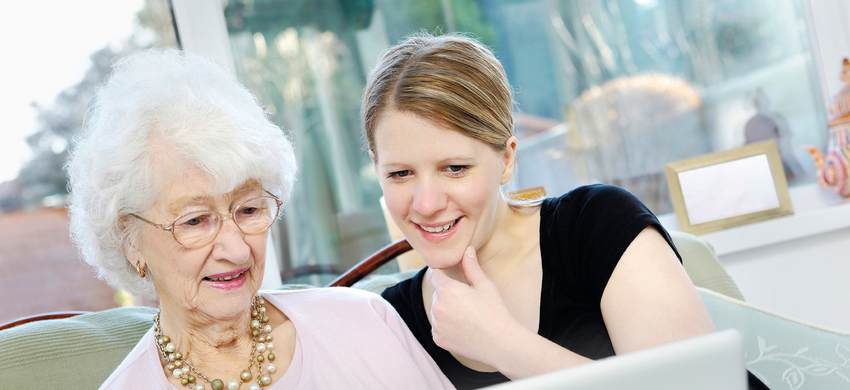 According to Age UK research, nearly two million over-75s in England are still digitally excluded[i] in a COVID-19 world
Our Digital Champion Project offers advice and support to older people who are isolated in their homes, with regard to using digital technology.
Support is available at our friendly groups in North and South Solihull.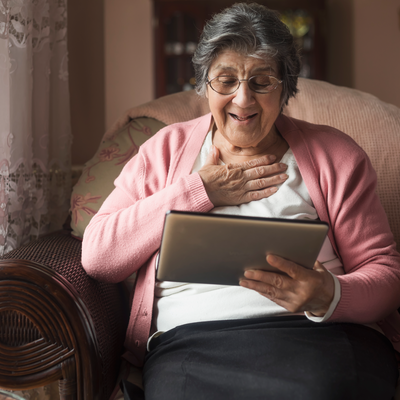 One-to-one support is also available. We will allocate you a Digital Champion Volunteer who can provide you with an hour's tuition every week for a three-month period, to support you with using a tablet or computer.
If you do not have IT equipment you could benefit from our Tablet Loan scheme.
The project can help you with:
Online shopping
Communicating with family, friends and community groups via email or video calls
Searching for information
Accessing learning online
Downloading and using apps
Can you help?
Find out about becoming a Digital Champion Volunteer and supporting an older Solihull resident with using digital technology.
[i] Age UK analysis, February 2021. There are 4,777,650 people aged 75 & over in England. 41.63% are defined as non-users at the time of the survey, so 41.63% of 4,777,650 = 1,988,936 over-75s.