Solihull Winter Warmth Campaign 2017/18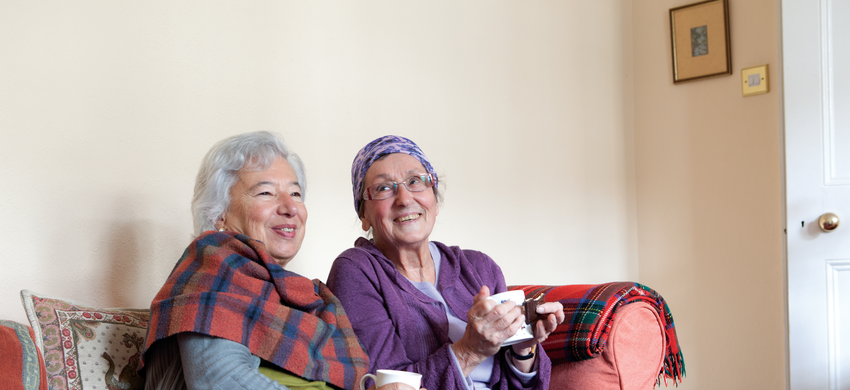 Age UK Solihull is commissioned by Solihull Council to deliver the annual Partnership Winter Warmth Campaign. The best way to avoid problems during the winter is to be well prepared. Having your heating serviced, improving your insulation, stocking up with food essentials and ensuring you have your annual flu jab are easy steps to prepare well. Our temperature and information card gives lots of tips and advice on keeping warm throughout winter and is available free from the Winter Warmth Helpline.
Winter Warmth Helpline
0121 704 8080
-
Lines are open from
9:00am - 5:00pm from October to March.
At other times of the year opening times will vary.
More information about Solihull Winter Warmth Campaign 2017-18
People with pre-existing medical conditions, usually related to heart and respiratory problems, are most at risk during the winter. Cold temperatures can be very dangerous to older people's health as they not only increase the likelihood and severity of flu, chest infections and other respiratory problems, but they also raise blood pressure which puts people at greater risk of heart attacks and strokes.
There are a number of reasons for cold related illness and mortality from poorly insulated homes to sustained low indoor temperatures. Living room temperatures should ideally be kept at 70F (21°C) and above whereas bedroom temperatures should be kept at a minimum of 64F (18°C).
Being cold, even for just a short amount of time can be very dangerous as it increases the risk of associated health problems and preventable deaths during the winter.
The dedicated helpline can offer you help with emergencies such as providing temporary heaters, electric blankets, grants, finding a trades person or can offer general advice on finding your cheapest energy supplier, benefits and debt.
If you find yourself requiring assistance this winter telephone the helpline:
Winter Warmth Helpline: 0121 704 8080
You can also request a free temperature/information card, packed full of information and tips, to monitor your indoor warmth.
Tips for keeping warm this winter
Keep internal doors closed to stop draughts

Have at least one hot meal a day

Have hot drinks throughout the day

Layer up - many layers of clothing are best

Use an electric blanket or heat pad

Close curtains at dusk

Ensure your heating is

21°C

degrees centigrade in your home

Keep your heating on overnight and close windows

Contact your energy supplier to find out about Social Tariffs or Priority Register Schemes

Ensure your home is well insulated and boiler serviced