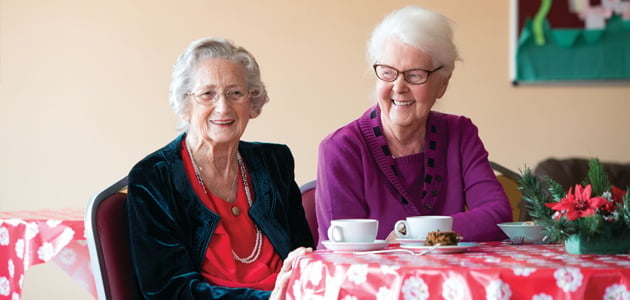 If you enjoy coffee or a cup of tea. And if you like to get out and meet new people, then Cafe Culture is for you.
Covid-19 Update:
Cranleigh – Reopened Wednesday 2nd February at 10.30am
Farnham – Reopened Wednesday 19th January at 2.00pm


Meet new people and build friendships
Get to know others who live in your area and enjoy a weekly get-together and chat in a friendly environment by joining one of our weekly Café Culture groups. Anyone aged 50+ is welcome and no booking is required - just come along. People are welcome to come on their own or bring a carer or family members to join in with the conversations.
Café Culture is normally held in the following locations:
Cranleigh - Cranleigh Arts Centre Tea Room, 1 High Street, Cranleigh GU6 8AS (from Oct 6th)
Wednesdays, 10.30am - 12.30pm
Farnham -

The Plough Public House, 74 West Street, Farnham

, GU9 7EZ
Wednesdays, 2:00pm – 4:00pm
Age UK Surrey spokesperson said: "Many people do not see or speak to someone on a regular basis and therefore can become lonely and isolated. Café Culture is a great initiative that encourages people to get out of the house and make new friends in a social environment on a weekly basis."
Terry, who attends the Cranleigh group, said: "When you retire, you lose about two thirds of your friends and acquaintances. I don't have any family and I have lost some of my friends on top of this, so it gets a bit lonely. It's nice to have somewhere to go where you can meet for a coffee and have a chat with new people and make new friends."
If you would like to find out more about Café Culture, please call 01483 503414.
We are always looking for volunteers to help provide our services. If you would like to volunteer for our Making Connections Service, including Café Culture, please contact us.
If you would like to Volunteer
please contact us on 01483 503414 or email volunteer@ageuksurrey.org.uk