Creative and Cultural Things to Do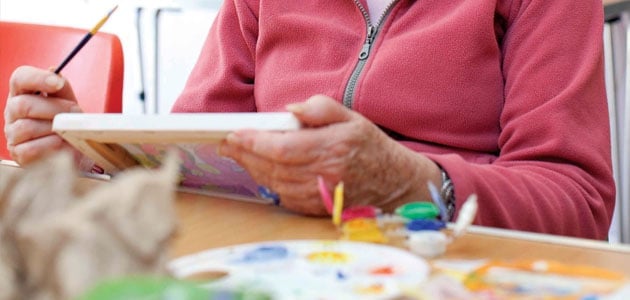 A selection of free and nationally-available creative resources
Below is a list offering a flavour of what is free, accessible and available to everyone who wants to get creative.

Age UK research shows that older people across the UK value the impact that creativity has on their own sense of wellbeing and, as Lockdown 3 begins, and the colder weather comes, it is even more important.


Digital Resources:
⦁ Free Virtual Exercise Referral Classes for people with long-term conditions.
> Go to website ...
19:00-20:00 online through Zoom. Every Monday, Wednesday and Friday (from 5 April). To find out more and to book your place, please
email Wayne Askin: wayne.askin@ymcaeastsurrey.org.uk
Meet new people online and exercise safely under the experienced guidance of a qualified Exercise Referral professional. Sessions are inclusive for all abilities. All you need is the use of an upright chair, free-weights (or water bottles/cans) and water to drink. Make the change at home and enjoy better physical, mental and social health.


⦁ Handmade Online Crafts Workshop
Sociable craft workshops for adults aged 50+. On Fridays, 2-4pm. Free. Sessions are currently held as closed zoom sessions. To book a place email Claire Cowell. Please include your name, address, phone number and confirm that you are aged 50+. Open zoom sessions will take place once a month on the following dates: Friday 29 January 2021, Friday 26 February 2021, Friday 26 March 2021


⦁ BBC Get Creative at Home FREE TUTORIALS AND DOWNLOANDS
> Go to website ...
Join a host of famous faces for dozens of creative masterclass that you can enjoy at home. From Jools Holland, Simon Callow, Anthony Gormley and Clare Twomey, these bitesize films are a joy for everyone to watch and be inspired by.
⦁ M4D Radio FREE DIGITAL STATION FOR PEOPLE LIVING WITH DEMENTIA
> Go to website ...
Enjoy radio 24 hours a day, 365 days a year if you are living with dementia and would like tailored programmes, music and content at home. Simply click one button on the website to begin listening to an uplifting, inspiring radio station this year for free.


Non-Digital Resources:
⦁ Colouring pages from 113 Museums around the world- FREE DOWNLOADS TO PRINT
> Go to website ...
If you love to colour and fancy a new challenge, then why not download and print some interesting, and often intriguing, pictures and booklets that have been shared for FREE by 113 museums across the world. There really is something for everyone.
And do remember if you would like to:
speak to someone or to find out more do call 01483 503414 (Mon - Fri, 9am - 4.45pm). You could also email: enquiries@ageuksurrey.org.uk or complete the Enquiry Form.