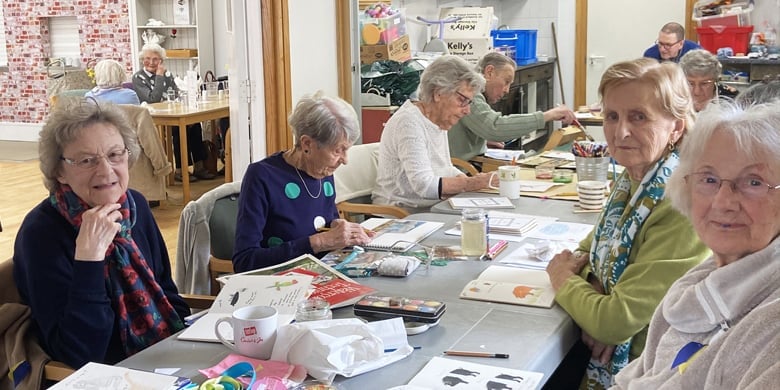 Whilst providing a safe, inclusive and fun environment
for the community, The Clockhouse is also open for activities.
Art Group:

Thursday 10.30am - 12.30pm

Bridge Club:

Thursday 2.30pm - 4.30pm. £5 per session.
Pause for Thought:

Tuesday 10.30am - 12.00pm.
Group activities to help maintain memory and aid mental functioning. A fee applies.

Butterfly Morning:

Friday 10.30am - 12.30pm.
Aims to give carers of people with dementia a break and help reduce isolation for people with dementia.
Tech Support:

Monday 10.00am - 12.00pm.
Our Tech Support Team of volunteers are available for digital help with a computer, tablet or mobile.

Better Balance:

Monday 9.30am - 10.30am & Friday 10.30am - 11.30am and 11.30am - 12.30pm. £6 per session of these amazing exercise classes.
The Clockhouse Community Centre
Chapel Lane, Milford, Surrey, GU8 5EZ. Telephone: 01483 420668