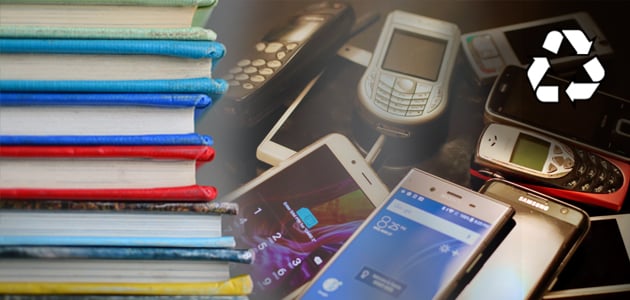 Recycle and donate your unwanted books, mobiles, printer cartridges to help us raise much needed funds.
Recycle for us!
You can bring your old mobile phone(s) or printer catridges to us for recycling. We get a share of their value and you help save the planet. Please bring them to us at Rex House in Guildford or your nearest regional office, or go to our partners website to register for a freepost envelope: www.recycle4charity.co.uk/Register/C57288

We can take these items:
Mobile Phones (all models accepted but please remove SIM card)
Inkjet Cartridges
Laser Cartridges
But we cannot take cartridges if:
They are damaged
They have been previously refilled
They have been labelled for another brand like Tesco, PC World or Office Depo
They have labels removed or extra drills holes (signs that refilling has been attempted)


#DeclutterAndDonate
Here is a great opportunity for you to trade in your unwanted books, CDs, DVDs and games and donate the value of these goods to support our work helping older people. And all this without leaving your home as the items are collected from your doorstep! Using Ziffit, a trade in web and app service, which is free, 100% of the value will come to Age UK Surrey.
It's that simple!
You can download the Ziffit app on your phone to scan the ISBN codes of the goods or just type them in the link provided below.
#DeclutterAndDonate
It's a win win situation really. Get rid of unwanted items and donate the value to us!