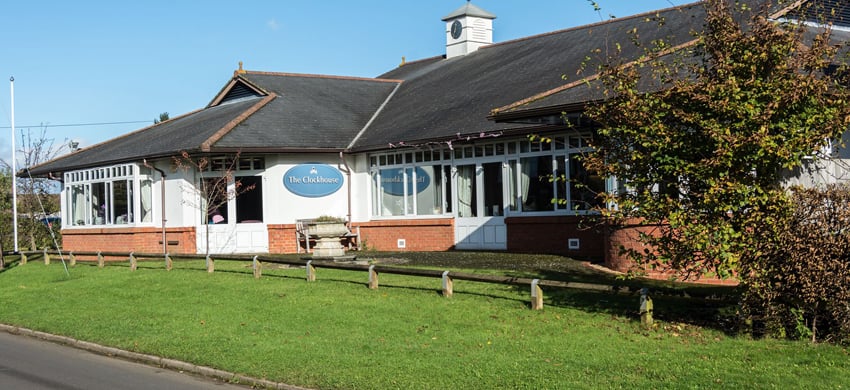 The Clockhouse is a community centre located in Milford.
The Clockhouse located in Milford provides a range of activities for the community. Age UK Surrey and The Clockhouse merged recently and are together dedicated to improving the lives of people in the community through person-centred services and activities.
Drop into The Clockhouse, have a look around, and enjoy a hot drink in the cafe. There is no membership fee, although there are charges for some activities and services.
Foot Clinic:

Thursdays 9am–2pm. Pandemic restrictions permitting. By appointment only. Please contact Freja Halliday on 07946 66312 or harmonyfeet@gmail.com to book.

The treatment costs range from £28-£35 and cover Nail trimming and Filing to Verruca treatment and Diabetic foot care. For more information and Covid rules go to Foot Clinic – Clockhouse

Hairdressing Salon:

Tuesday, Wednesday & Thursday Mornings from 9am. Pandemic restrictions permitting. By appointment only. Please call Karen Terry on 07789 806953 to book.

Prices range from £18-£58 and cover cuts, blow-dries and perms. For a full price list and Covid rules go to Hairdressing – Clockhouse
For those who require transport to and from The Clockhouse we have a minibus, with wheelchair access, which travels to the surrounding areas and is available on Tuesdays, Wednesdays & Thursdays

Journeys typically cost £6 return depending on location. Call to find out more on 01483 420668 or go to Transport – Clockhouse

Cafe:

The Clockhouse Cafe is open Monday to Friday between 9.30am and 3.30pm

To view the pre-lunch menu go to Cafe – Clockhouse and to view the lunch menu click here: Cafe – Main Meals – Clockhouse. Lunch is served at 12.30pm, and needs to be ordered no later than 11:15am on the same day.

To book or for more information call 01483 420668 or email manager@clockhouse.org.uk
The Clockhouse
Chapel Lane, Milford, Surrey, GU8 5EZ. Telephone: 01483 420668