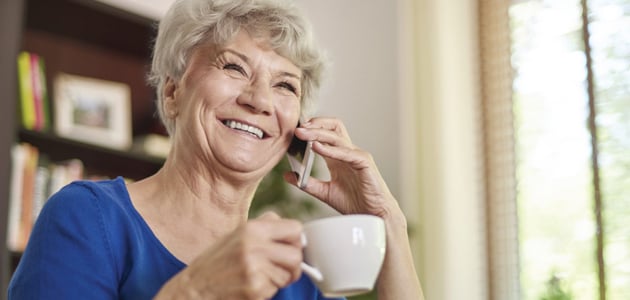 Staying connected and having someone to talk to is important all of the time but when we cannot physically meet staying in touch really matters, especially for older people that live alone.
The Coronavirus Pandemic has changed life for everyone and we are aware that older people are some of the hardest hit.

As a local community-based charity, we also know how important support is for our clients.


Although we have had to suspend our home visiting Befriending service at this time in Waverley, Guildford, Runneymede and Spelthorne, we are now offering a new service - Check in and Chat - to people across the County.

One of the best ways of helping someone during this unsettling time is by just keeping in touch. We are able to offer this service through the support of volunteers, who we match with people who would like a regular call. The benefits of the service, include improved mental health and well-being.

To find out more about our services and ways we can help you please call:
01483 503414 (Mon - Fri, 9am - 4.45pm)
Email: enquiries@ageuksurrey.org.uk or complete the Enquiry form.