Working with the NHS we aim to re-connect individuals into the community and help them get the most out of life.
Studies show that being lonely or isolated can impact mental and physical health factors and that lonely people find everyday activities more stressful than those who are not socially isolated. Rates of mortality for older people who are lonely are reported as 50% higher; emergency hospital admissions are a third higher and GP consultation rates three times higher compared with their non-lonely peers.
We are delivering activity sessions to patients in the community hospital in Farnham. Our Age UK Surrey Co-ordinator and a dedicated team of volunteers work closely with nursing and therapy teams to encourage patients to take part in activities which include: music and seated movement; word games and quizzes; sing-alongs and memory games based on earlier life experiences. The activities also help to encourage interaction with other patients.
We are always looking for help with our Wellbeing project and the other services we provide. If you have the time, however little, there are so many ways in which you can help make a positive difference to older people in the community by volunteering for us. For more information on volunteering please follow the link below: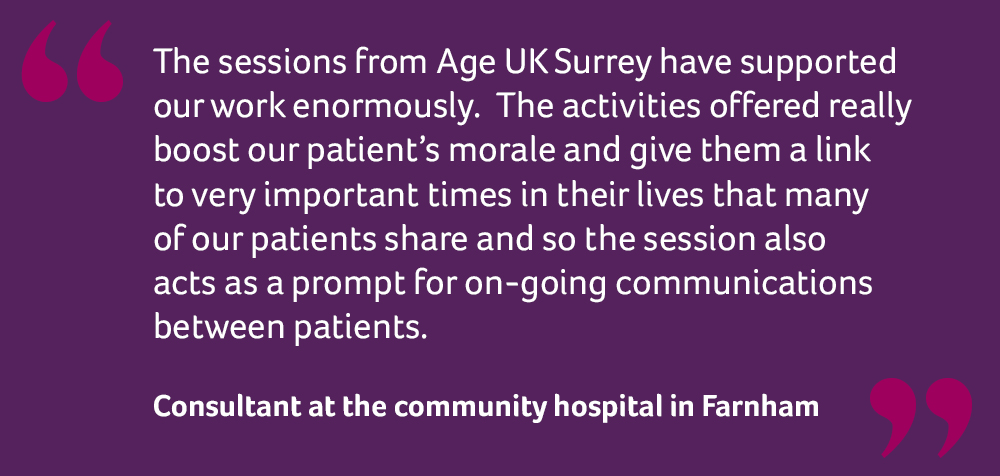 Would you like to volunteer for us
Every time you lend a hand, you are helping to change the lives of older people in Surrey.