Information for Professionals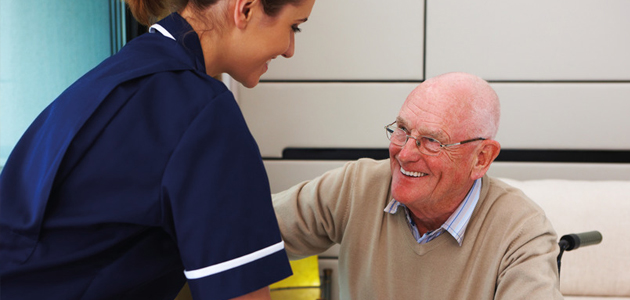 If you are a health/social care professional or from a community or voluntary support team, you can refer a client to us here.
Make a Referral to Age UK Surrey
Individuals can access our services directly, or you can use our referral form on their behalf.
Helping you help others
We are a local, independent charity and our goal is to help everyone aged 50+ make the most of later life and be independent, well-informed, healthy and active. We are dedicated to providing one to one support and social group activities to help older people through the changes and challenges of later life.
If you care for patients or clients as a health/social care professional or you work in adult social care or community services as a social prescriber or link worker then it is likely we are able to provide support for your clients aged 50+. Find out more about how we can help your client please see the list below or download our Guide to Services.
Professionals Newsletter
Read about our latest funded projects, services and activities in our Professionals Newsletter
Guide to Services
Our Guide to Services is now available to download and reflects our current services and activities. If you would like printed copies to distribute to your clients, please email us with the number of copies you would like and your organisation and contact details.
Information and Advice
Our experienced Information and Advice team can provide information, advice and support to enable anyone over 50 to maximise their income and maintain independence; and if we can't help we are able to signpost your client to someone who can. The service is free, confidential and impartial.
Help at Home
Whether your client needs someone to do light housework, laundry, go to the shops, tidy their garden or just have a chat with for companionship, our Help at Home service can make life easier at an affordable cost.
Download a PDF leaflet: Do you need Help at Home?
Befriending
Social Activities
We run social activities across Surrey for anyone over 50 who is looking to meet other people or take part in an activity. These include:
Download a PDF leaflet: Social Activities Calendar
Guildford Shopmobility
Emergency Shopping Service
Set up during Covid-19 this is a free service and available to older people who are not be able to access online food deliveries or go to the shops because they are staying home to keep safe. The Volunteer Shopping service is for people who need essential items and we can also help with collecting prescriptions.
Check in and Chat Calls
Set up during Covid-19, one of the best ways of helping someone during unsettling times is by just keeping in touch. We are able to offer this service through the support of volunteers, who we match, with people who would like a call.
Surrey Virtual Wellbeing Hub
The Surrey Virtual Wellbeing Hub is a digital platform which supports Surrey residents who need interactive mental health and emotional wellbeing support during the COVID-19 isolation measures by connecting them to online resources and support available across Surrey. This service will also offer support moving forward from the current COVID-19 pressures to target those who are socially isolated.
Keeping in Touch
We would love to keep in touch and let you know about services and activities that may be of interest to your clients. Please subscribe here if you would like to receive our professional Newsletter.
You are very welcome to call us about our services and how we can support your client on 01483 503414.