New project: Friends Ageing Better
Published on 16 October 2018 11:45 AM
We are excited to present our newest project Friends Ageing Better (FAB). FAB is a community of older people who get together in their local area, enjoy a cup of tea and make new friends, while sharing information on activities in their local area and more generally in the city.
Working with Bristol Ageing Better and its partners, we are creating a community where older people can share what is happening in the city while building relationships with like-minded people who live locally. FAB is funded by Bristol Ageing Better and delivered in partnership with Bristol Older People's Forum.
How do I take part in Friends Ageing Better?
We hold FAB Cafés across Bristol on a monthly basis. A FAB Café is an opportunity to share a cup of tea (and maybe a slice of cake!) and chat about what is going on in the local area in an informal and relaxed setting. Being part of FAB also provides access to special events and discounts across the city – for more information about this watch this space!
Building on from our successful event celebrating UN's International Day of Older Persons, we will be having our first FAB Café at Boston Tea Party on Gloucester Road (293 Gloucester Rd, Bristol BS7 8PE) on Tuesday 13th November from 10am until 12pm. Click here for more information about this event.
We are currently working on future events in East and South Bristol, please get in touch to find out more!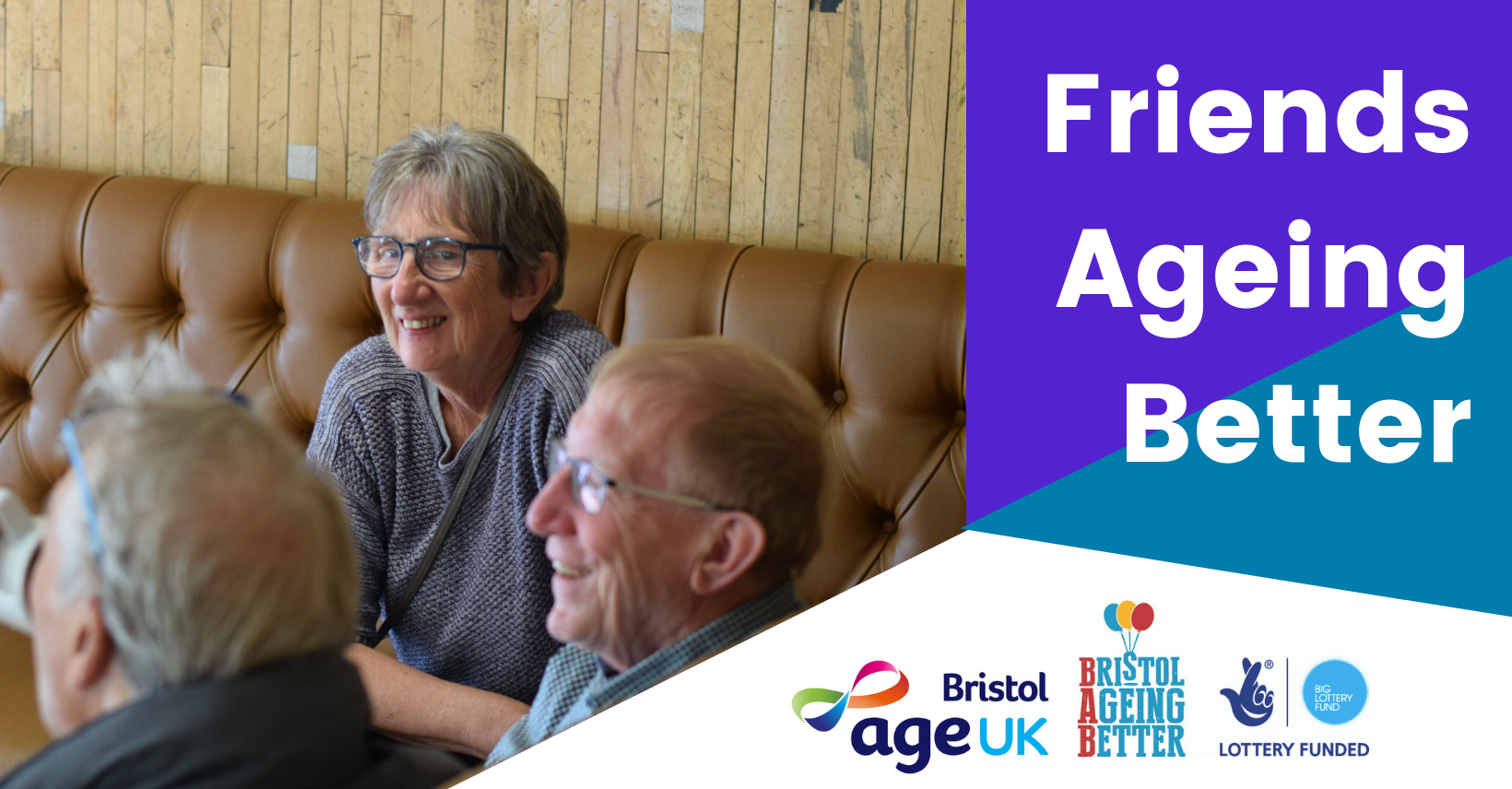 Is Friends Ageing Better online?

YES! You can join our Facebook Group 'Friends Ageing Better – FAB Bristol' to find and share information about FAB Cafés, events and activities happening in Bristol. We encourage everyone to be part of this online community and make it an exciting space online where people can connect.
For more information about Friends Ageing Better, you can contact Clare Mitchell, FAB Development Officer (claremitchell@ageukbristol.org.uk) or Silvia Jimenez Cruz, FAB Communications Officer (silviajc@ageukbristol.org.uk) on 0117 929 1537. Please note, between us, we work Monday to Thursday.
For general enquiries, please email fab@ageukbristol.org.uk.