Financial support to help with the cost of living crisis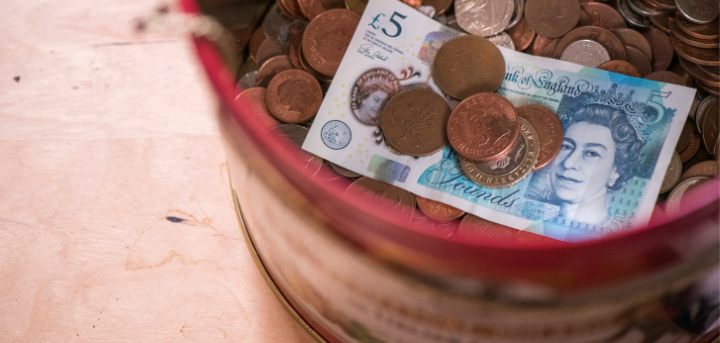 Published on 22 July 2022 03:56 PM
Life is becoming unaffordable for older people on low and modest incomes as a result of the cost of living crisis with many people left unable to pay for basic items.
The government has put the following schemes in places to help older people cope, you do not need to apply as you will be paid automatically. If you have had a message asking you to apply or contact someone about the payment, this might be a scam.
Cost of living payments
You may be able to get a payment to help with the cost of living if you're getting certain benefits or tax credits.
If you're eligible, you'll be paid automatically in the same way you usually get your benefit or tax credits. This includes if you're found to be eligible for a Cost of Living Payment or a Disability Cost of Living Payment at a later date.
You could get up to 3 different types of payment depending on your circumstances on a particular date or during a particular period:
a Cost of Living Payment, if you get a qualifying low income benefit or tax credits
a Disability Cost of Living Payment, if you get a qualifying disability benefit
a Pensioner Cost of Living Payment, if you're entitled to a Winter Fuel Payment for winter 2022 to 2023
These payments are not taxable and will not affect the benefits or tax credits you get.
One-off £300 Pensioner Cost of Living Payment
Pensioners are disproportionately impacted by higher energy costs, and many low-income pensioner households do not claim the means tested benefits they are entitled to.
So pensioner households will receive an extra £300 this year to help them cover the rising cost of energy this winter.
This additional one-off payment will go to the over 8 million pensioner households across the UK who receive the Winter Fuel Payment and will be paid on top of any other one-off support a pensioner household is entitled to, for example where they are on pension credit or receive disability benefits. Eligible households currently receive between £200 - £300, so the payment will represent at least double the support for this winter.
The Winter Fuel Payment (including the extra Pensioner Cost of Living Payment) is not taxable and does not affect eligibility for other benefits.
All pensioner households will get the one-off Pensioner Cost of Living Payment as a top-up to their annual Winter Fuel Payment in November/December. For most pensioner households, this will be paid by direct debit.
People will be eligible for this payment if they are over State Pension age (aged 66 or above) between 19 – 25 September 2022. There are certain circumstances where an individual above State Pension age does not qualify for the Winter Fuel Payment which can be found here on gov.uk [https://www.gov.uk/winter-fuel-payment/eligibility]
The government will make these payments directly to households across the UK.
All of the above is in addition to the £400 energy credit which households should receive on their electricity bills this autumn, and the £150 Council Tax credit that many people should already have had applied to their Council Tax bill. Many households will still struggle with the increased costs later this year, so there are also individual grants available via local councils that some people may qualify for – please contact us for more details
If you're not sure what you're entitled to please contact our free Information and Advice service who can help. Call us on 0117 922 5353 or email advice@ageukbristol.org.uk