FAB Catch Up Knit & Crochet Café - Henleaze
Address:
Trinity Henleace URC Church, Waterford Rd, Bristol BS9 4BT
Contact details
Phone:

0117 9297537

Email:

fab@ageukbristol.org.uk
Catch Up Café Bristol Knitting and Crochet

Do you feel that there's not much on for older people, would you like to try something new and meet local people?

Come along to Henleaze's first Catch Up Knit and Crochet Café.
Bring a friend or neighbour or come by yourself, a warm welcome and free tea and cake guaranteed. Materials are provided and volunteers are on hand to help or bring your current project!

This cafe is hosted by Bristol Knitting and Crochet Group (07561 523 919 / brisknitcro@gmail.com). Facebook Group and Page: Bristol Knitting and Crochet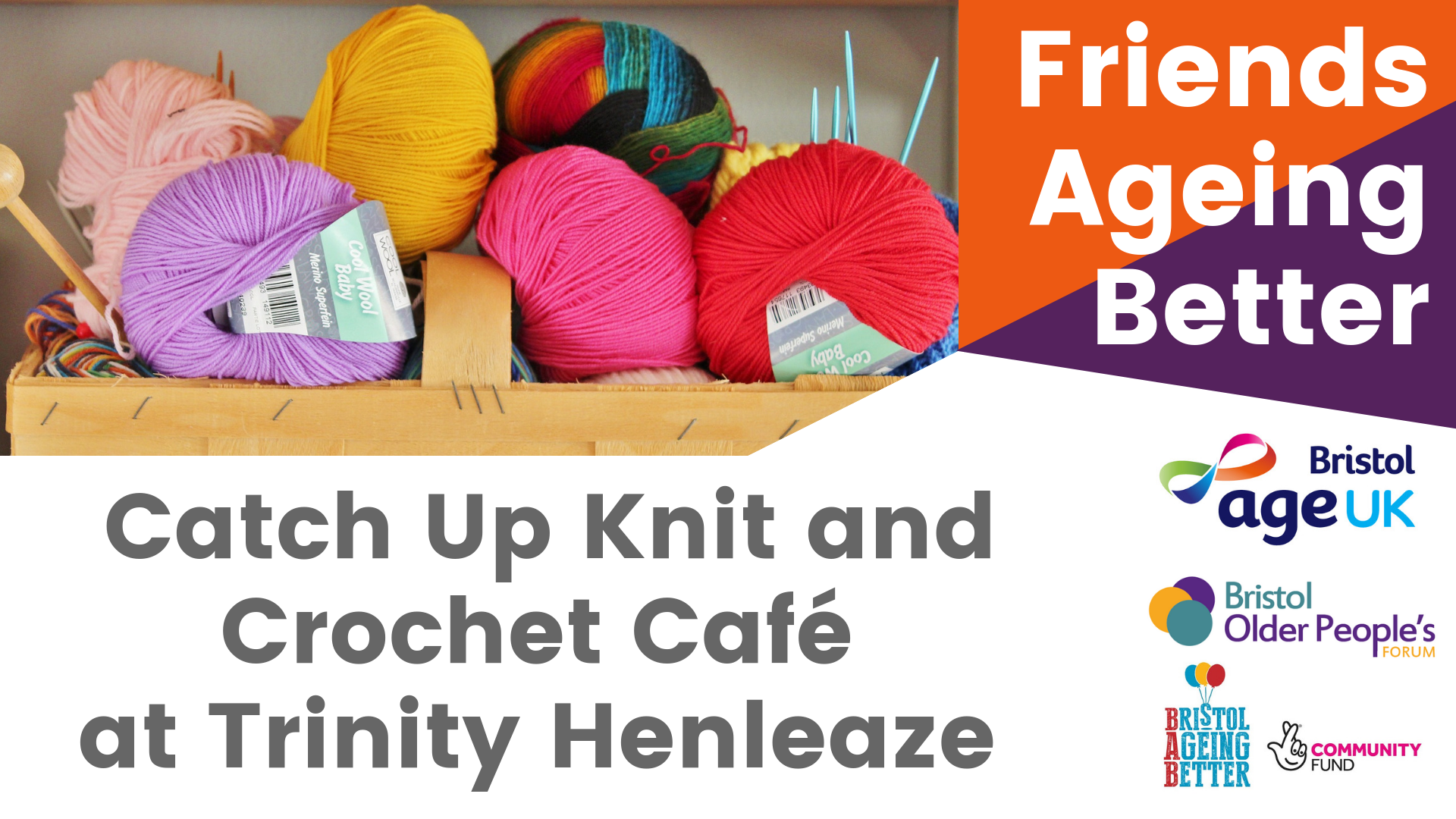 This is a FREE event.
Location