Platinum Jubilee Celebrations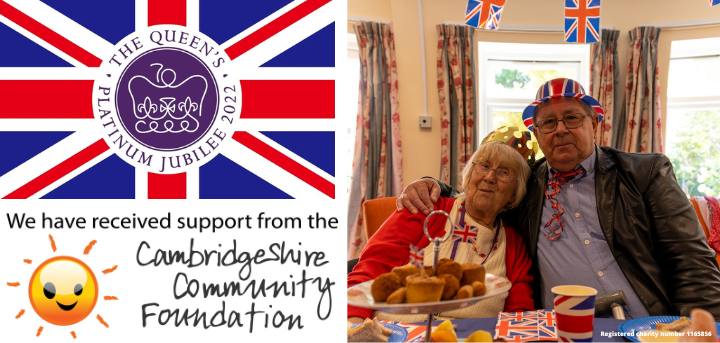 Published on 17 June 2022 06:26 PM
Her Majesty The Queen's Platinum Jubilee is an historical event and we have been celebrating it with our service users, volunteers and local communities.
We have hosted parties, enjoyed discussion groups, played games, delivered jubilee themed 'goodie bags' to people at home, and generally had a great time!
You can see photos from some of the parties on our Facebook page – each party has its own album - click the links below.
Littleport Community Warden Service
Teversham Community Warden Service
Stapleford Community Warden Service
Community Warden Services Home Deliveries
Paston and Gunthorpe Friendship Club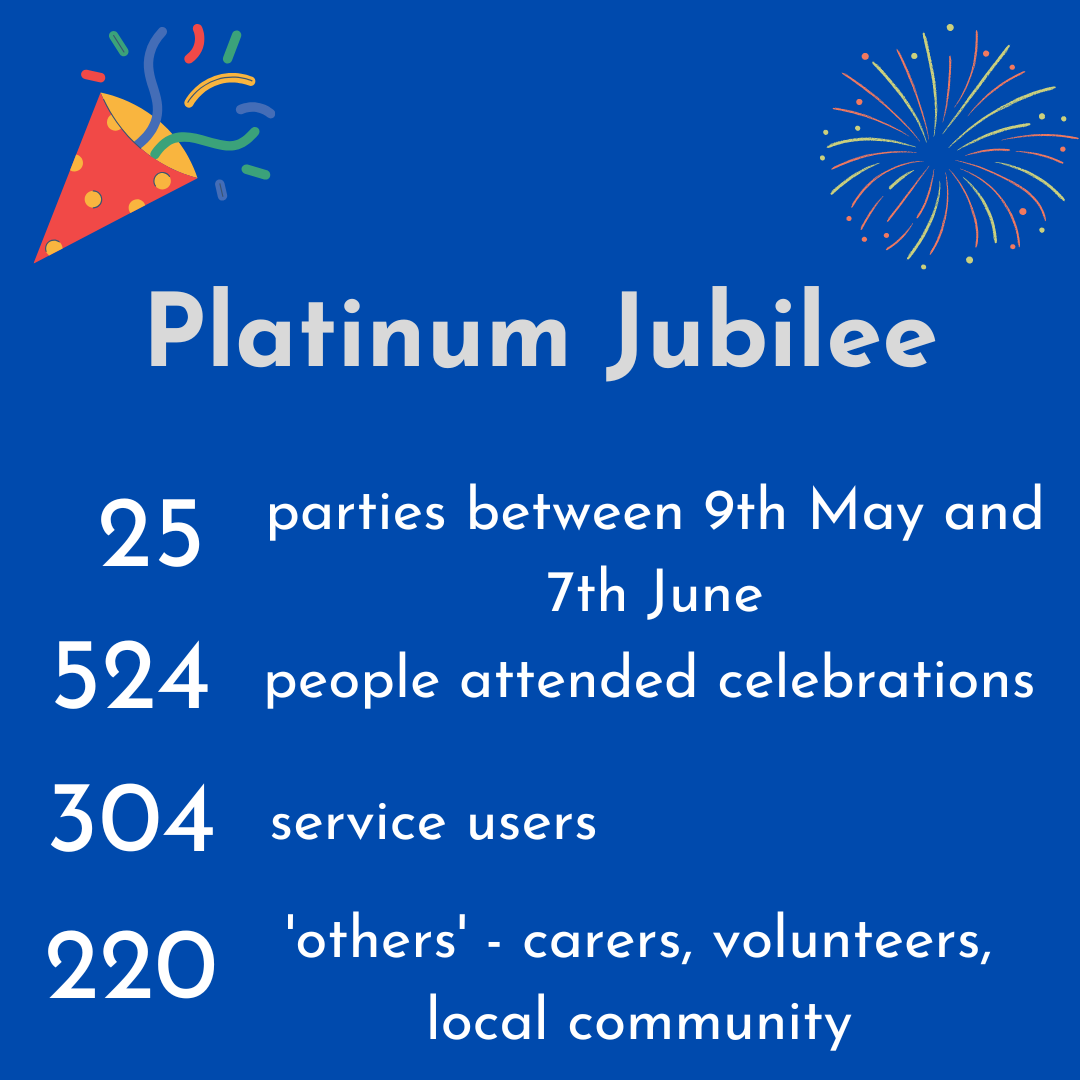 We are very grateful to Tony Clark Photography, a volunteer who attended many of the events to take photos and video to capture the fun. Also huge thanks to our staff and volunteers who also took photos, organised and ran the events, so others could enjoy them so much.
Jubilee Celebration Online Exhibition
We have created an online exhibition to consolidate and commemorate some of the memories and discussions shared with us. This can be viewed by clicking the pdf link below.
Service users share their memories of the Coronation, the Silver, Golden and Diamond Jubilees. We also created a Tree of Hope partnering with a local primary school, in tribute to the Queen's Green Canopy. A volunteer has written a special poem for the event and finally there are a couple of recipes, as a nod to the creation this year of The Platinum Jubilee Pudding.
We hope you enjoy our exhibition and looking through the photos!
N.B We were able to deliver these celebrations with the support of a grant from Cambridgeshire Community Foundation.
Online Jubilee Exhibition
Memories, photos, poem, future hopes and traditional pudding recipes
Short Video Compilation
Photos and clips from some our celebrations