Covid Impact
Published on 13 December 2020 03:22 PM
In August (see related link below) we took a moment to reflect upon our achievements of the previous few months and acknowledge the enormous contributions made by our staff, volunteers, donors, commissioners, partners and the general public.
The graphic below highlights some of the figures that can measure our impact in statistical terms. Please remember that every 1 is a one; The number is a person; An individual being helped.
"Thank you for your kindness."
We hear this said to us regularly. We thank everyone for YOUR KINDNESS. It's your support, your volunteering, your donations, your thoughtfulness that we pass on.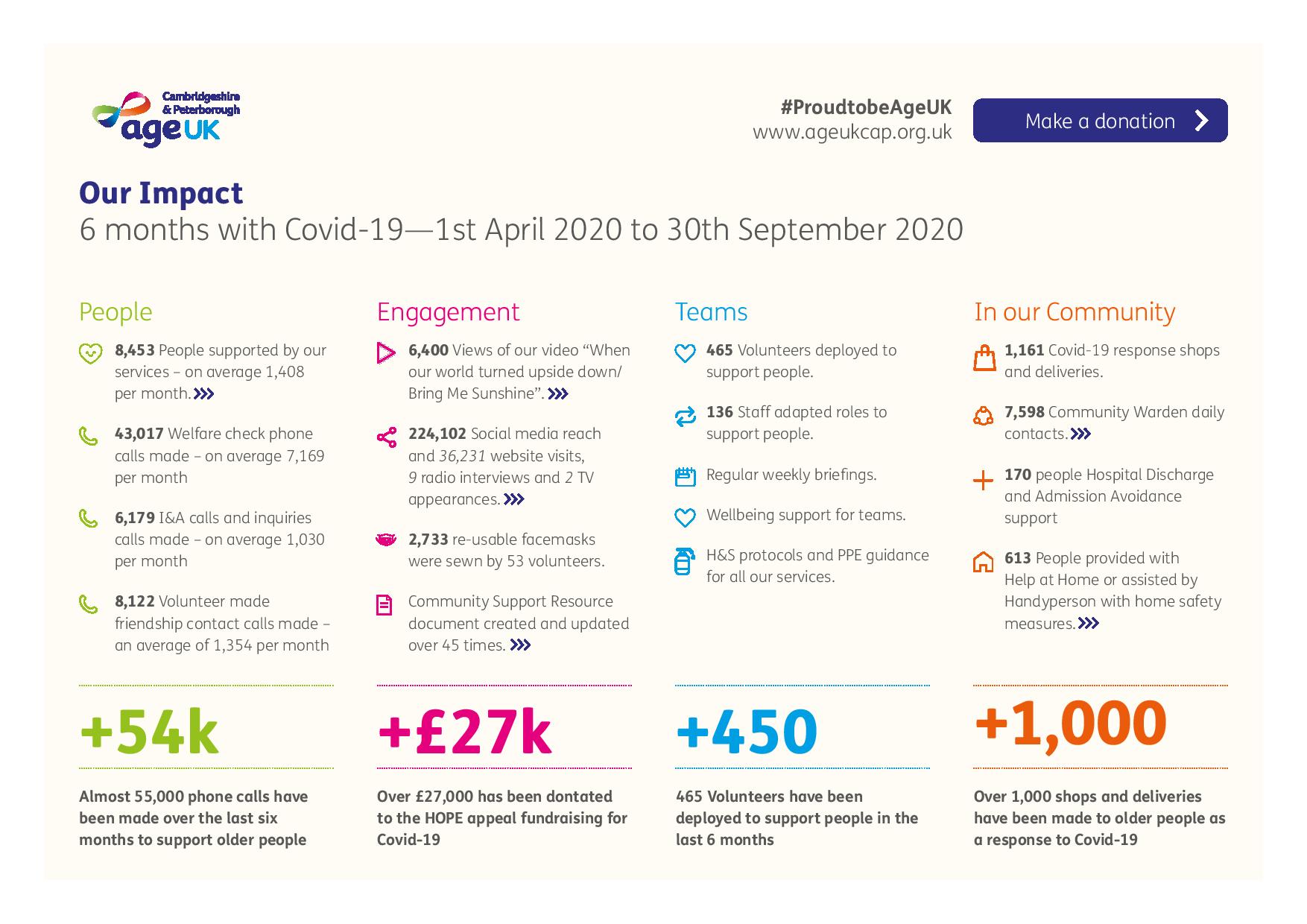 Covid Impact Graphic
Interactive graphic to download and share
Looking Back Looking Forward
Reflections in August 2020 on Coronavirus
Our Services
Get help and support