Looking Back - Looking Forward: Covid 19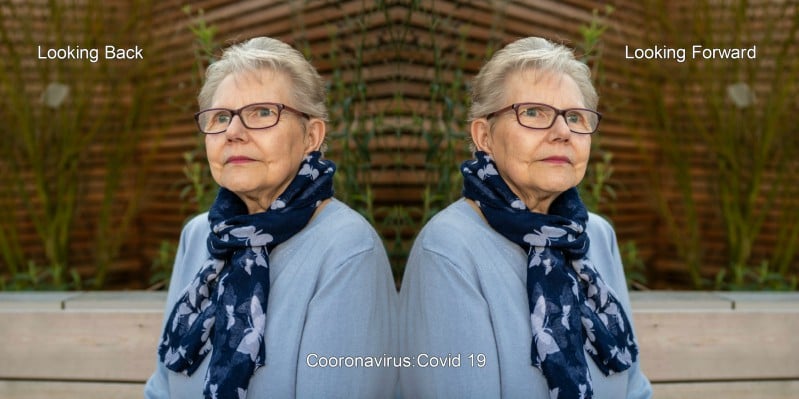 Published on 19 August 2020 10:11 AM
Our Journey Continues - What's next?
We published our first news item about the coronavirus to our website on 12th March. We already had emergency continuity plans in place to enable us to continue our support through services for older people, some of whom are extremely frail and in need of extra help during these critical times. We prepared ourselves for an increase in demand, as families and neighbours could no longer give support, either unable to travel in 'lockdown', being in isolation or shielding.
Over four months have now passed, during which we have been required to react daily to new and changing demands, meet challenges, overcome barriers and provide help, to those most in need. We are proud of our achievements during this time and as our communities emerge from 'lockdown' we begin a new development phase – that of transition. Over the coming weeks and months we will again be adapting. We have already started the re-introduction of our Home Help service. There is a desperate need, as some housework tasks have not been carried out since lockdown. Some older people, particularly those living with disability, have really struggled to manage, especially with heavy cleaning tasks such as changing bedding and vacuuming.
As we look forward, we wish to take a moment to reflect upon our achievements and acknowledge the enormous contributions made by our staff, volunteers, donors, commissioners, partners and the general public. Everyone has pulled together at a time of great importance and when absolutely needed. A tremendous legacy for the future.
Donations and Public Support
We launched the Covid 19 HOPE (Help Older People's Experience) Appeal, to provide extra funds to support a required increase in resources due to demand and enable emergency purchases, such as food and essential items for older people. Our aim was to raise £15,000 and this was surpassed, a total of £27,241 being donated.
The public has been incredible in their support giving online donations, arranging activities to raise sponsorship and selling things to raise funds.
We have received a number of commodities enabling the delivery of essential food items, toiletries, incontinence products, activity craft bags and luxury items to service users and this is continuing with our re-usable face masks appeal.
Kindly, and generously, local people and businesses donated vital PPE to us, when it was very difficult to obtain stocks. This enabled us to continue our work. We received essential items such hand sanitiser, hand soap, disposable facemasks, aprons, disposable gloves, shoe covers, face shields/visors. Not only did this allow our work to continue, supporting those most in need, the financial savings of these donations enable us to re-allocate funds to our operations, delivering more services; therefore reaching more individuals.
Our Response:
(A snap shot, figures from 12th March to 30th June 2020 and continue to grow.)
Age UK Cambridgeshire and Peterborough responded with speed to circumstances, which in some services saw increases in demand of up to 200%. Very early on we produced a resource document which mapped the offers of community support, collating all the volunteer and statutory help that was available by district for ease of reference. This document was updated daily, as new volunteer groups arose, and was widely used by the public and professionals alike. We published the first draft on 24th March and by 31st March it had a social media reach of almost 11,000, with a further 1,249 page views of the document on our website. This at a time when there was little public information.
Service Expansion
Our Information and Advice Service had a huge influx of enquiries. To meet demand we increased our opening hours and included weekend support. From 12th March to 30th June, the HELPLINE service dealt with 4,315 calls and emails.
We introduced a Covid Response Service. This service includes shopping and prescription deliveries, but mainly focusses on volunteer contact telephone calls, to reduce isolation and check individuals' wellbeing. A large number of existing and new volunteers came forward to make this service possible so quickly. This service alone has the input of over 150 volunteers.
We are currently supporting 137 older people to receive at least one wellbeing phone call each week from a Covid volunteer. Depending upon need, this is commonly more often.
We have supported 213 older people via our Covid shopping service. Some had a one off shop and have been referred on to a support group in their local community, or to another food delivery service such as FACT in Fenland. We are continuing to support 50 (+incoming) people with ongoing (e.g. weekly) shopping needs. This is likely to increase again if/as community support decreases (people returning to work from furlough) and government support reduces following the cessation of shielding and the provision of government food parcels.
Other services have been adapted and in addition to the Covid Response Service contacts and support we also:
Day Services staff and volunteers provide weekly calls to 79 service users
Sharing Time volunteers provide weekly calls to 402 service users. NB this service is beginning to transition and in some cases garden visits are now being made
Community Wardens have provided DAILY contact to on average 182 service users
Visting Support Service makes 115 weekly contact calls
Hospital Discharge Support Service* (see below)
Cambridgeshire Handy Person Service has made a total of 242 visits/contacts to support Hospital Discharge and falls prevention work
* To assist the NHS we are currently delivering a Hospital Discharge Support Service. This enables the timely discharge of patients to go home. The Hospital Discharge Service (now nationally known as NHS Covid19 Response Service – Voluntary Sector) is intended by NHS England to help relieve the pressures on North West Anglia Foundation Trust hospitals' discharges, as it was flagged as a high need trust. The intentions of the programme is to provide a 'settle home' visit, essential/emergency food bag, pre-discharge bed/furniture move/key-safe installations followed by 3 weeks of support with daily calls to achieve and aid patients' recovery back to independence or support the implementation of longer term interventions.
We have supported over 100 older patients, many with very complex needs. Hospitals were advised to discharge as soon as possible leading to early discharges, and we have met a number of challenges given that community teams have suspended services. To the end of June, we have made over 750 welfare calls and more than 140 volunteers make keep in touch calls to support service users, 78 shopping or prescription deliveries, 20 handyperson visits to fit key safes, grab rails or move furniture to enable a discharge. We have provided and continue to provide, high level vital support in a time of essential need, by the individual and by statutory services. Our service has directly supported NHS capacity during the pandemic.
In addition, volunteers within the 15 Friendship Clubs have set up 'buddy calls', making calls to each other, giving support to over 500 club members.
The People
Everything is about the older people we support. Staff and volunteers have given practical as well as emotional support. There have been some very difficult times and heart-breaking conversations. Staff have worked long hours and worried about people, such is their compassion and empathy. We have also experienced the joy and satisfaction of supporting older people and marvelled at their resilience. Here we share some of the better times:
Photographs - Giving out the FREE donations received #proudtobeageuk. Delivering prescriptions. The faces of just a few of the thousands of older people we support.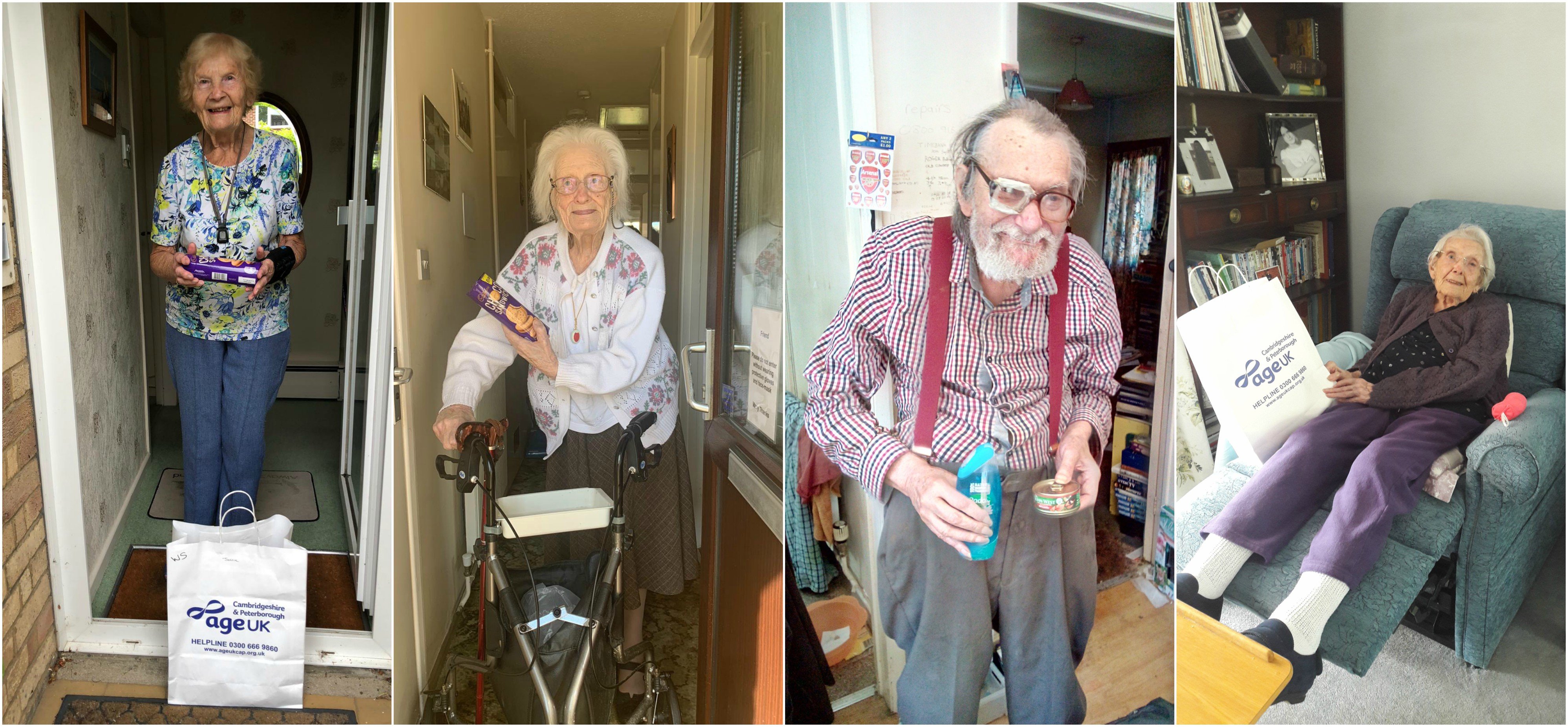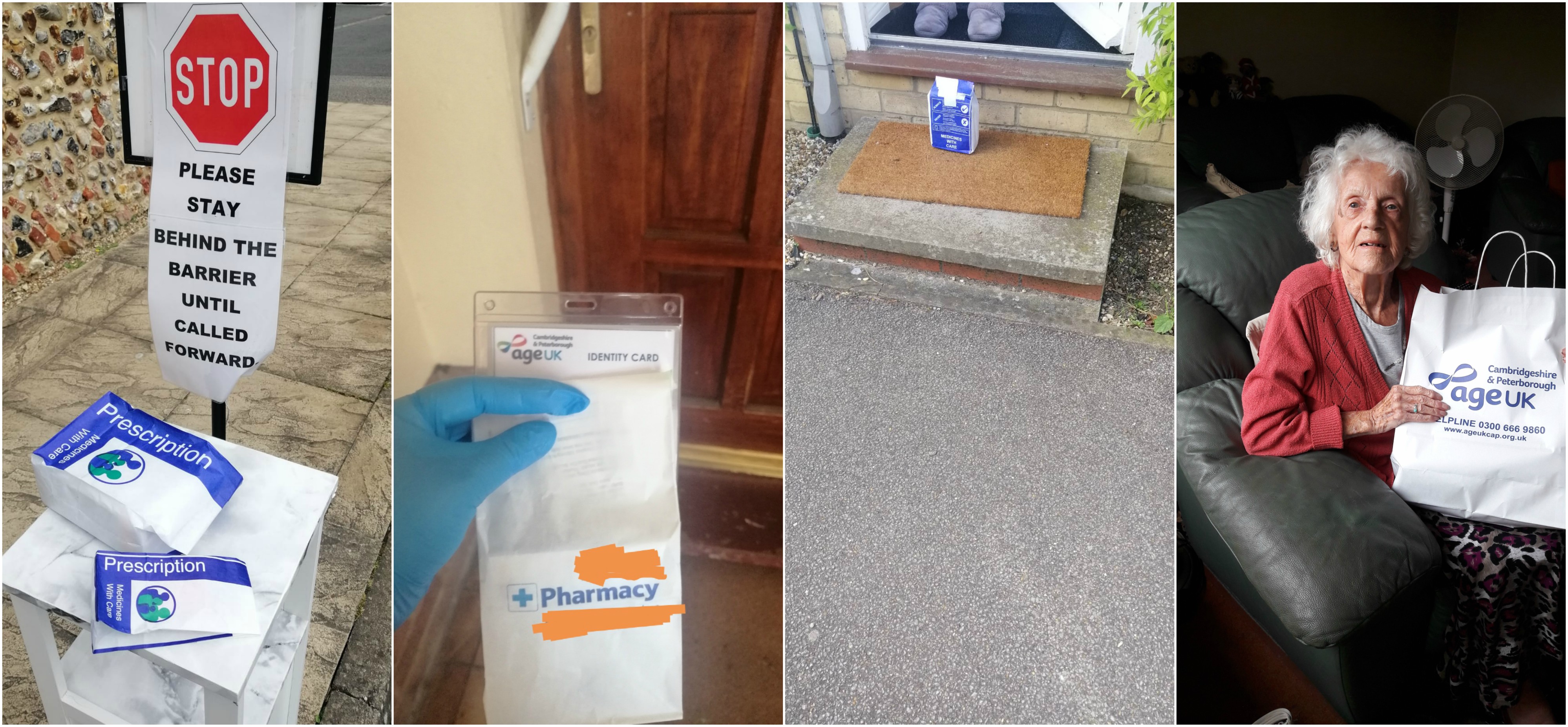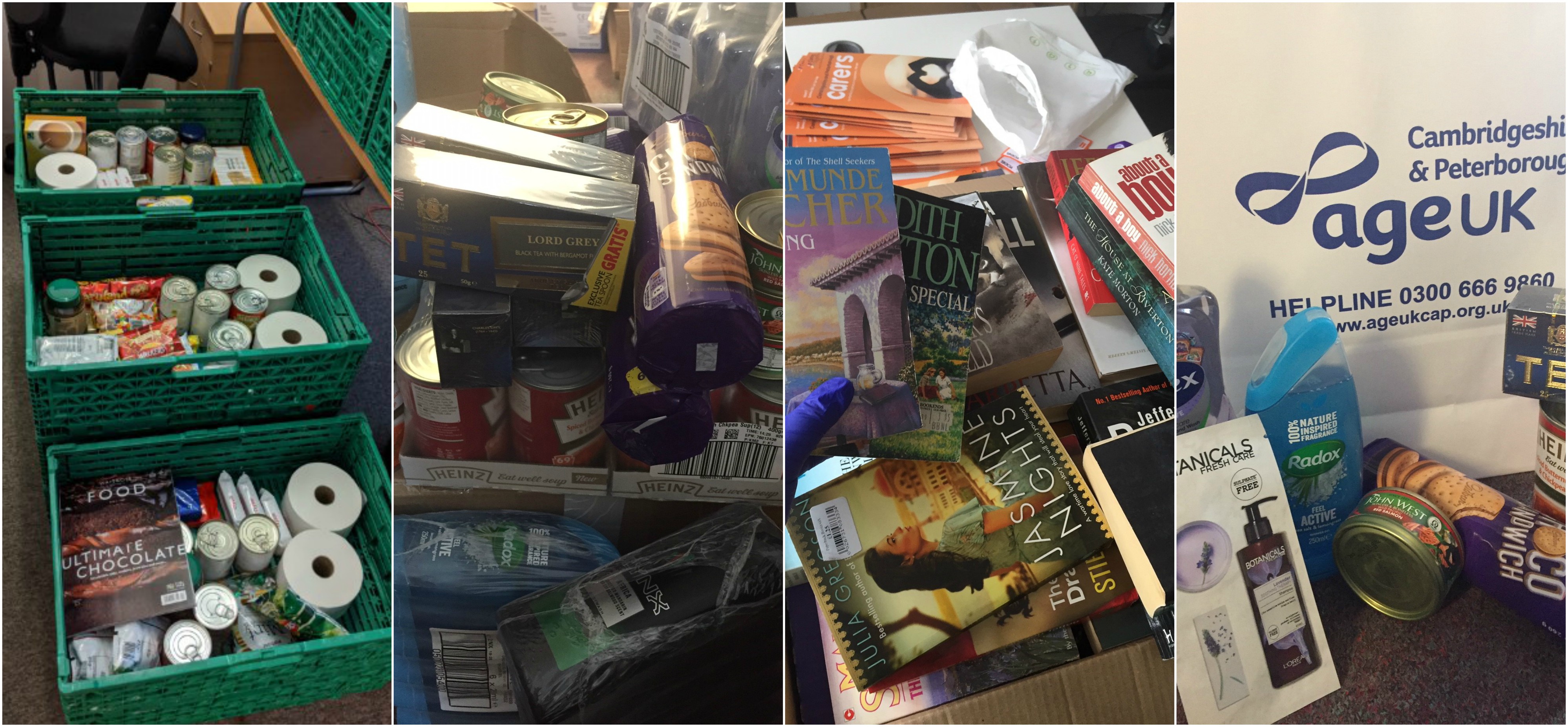 Quotes:
"Thank you so much it's a little bag of treats what a lovely thought."
"Oh how kind it's so lovely to think that someone has done this for me" (receiving a craft bag)
"Thank you I have not been able to go to the library for so long, I am looking forward to reading a new book." (receiving donated book)
" The hand wash will be useful as I am washing my hands a lot more".
"I have never tasted that flavour of soup, or type of biscuits, I am looking forward to trying them, thanks".
Some people share their sense of humour – even in a pandemic!
"It's no good sending me lavender shampoo, nothing can help my hair!"
"Aww chocolate biscuits I'm not sharing them with you!"
Two letters we have received, from many thanks:
In conclusion
So as our communities return to work and people return to their 'new normal', we as a charity are continually transitioning and adapting. In 2018/19 we supported over 26,000 older people, our communities have helped to share the increase in demand during the pandemic, and now we must ensure we continue to provide correct, relevant and safe support for older people - who are also adjusting to a new normal.
Many older people are feeling fearful; some haven't been outside or seen anyone since February; some have lost physical strength, not having taken exercise or finding difficulty in doing so; some have lost confidence; some can't wait to go out and are desperate to re-join services we have suspended. We have much to do and thank you for your past support and hope we can rely on your continued support, for there is one thing for sure – there is always an older person in need of our help.
"I am so glad I have you to talk to"
"You brighten up my day"
Remember : When the world turned upside down – We turned with it!
Get Involved
Support our work
Make a donation
Support our work
Coronavirus - Current Services Status
Information and Community Support Resources
Our Services
How can we help you?
Covid Impact Report
A graphic showing the statistics