New Community Warden Service launches
Published on 28 March 2019 05:30 PM
We are delighted that over recent years our Community Warden Service has been developing and we are about to launch another service in Cambridge City on 1st April 2019.
Our Community Wardens and Community Support at Home workers help older people to live in their own homes with support, providing daily contact (Mon to Fri), reassurance and general help to remain independent.
The type of support we give is:
help with small amounts of shopping
collect prescriptions
read and sort post
make phone calls on the person's behalf
help complete forms
liaise with other services when needed, assisting with referrals and signposting
arrange for a doctor or nurse to visit, or assist to get to an appointment
During the past year we have added services in Waterbeach (includes Landbeach) and Stapleford. For many years we have provided this extremely popular and much needed service in Ely, Girton, Histon & Impington, Littleport, Linton, Ramsey, Swavesey, Teversham and Shudy Camps (known as "Small Villages" and includes the surrounding villages of: Castle Camps, West Wratting, Balsham, West Wickham, Horseheath, Weston Colvil),. We also provide a very similar service in Peterborough City called the Community Support at Home Service.
All services are funded slightly differently and we are very grateful for the funding support from local parish councils, trusts, private donors, community groups, and grant applications.
In 2016/17 we had 9 schemes and delivered 38.880 annual contacts. In 2017/18 we had 11 scheme and delivered 46,000 contacts. We are looking forward to supporting even more people and enabling them to live well and safely in their own home. For most people this is where they want to be.
"There's no place like home".
Here is some of the feedback we get and what our service users say about us…
" My hearing is very poor and my warden has made a few phone calls for me; I wouldn't have been ble to do this, so she has really helped me."
" I don't get out, as I can't walk far. My warden took the time to push me to the shop in my wheelchair so I could choose my own shopping. You don't know what it meant to me. Thank you so much."
" I get fish and chips once a week because my lovely warden brings them to me. Without her I wouldn't get this."
" I forgot to order my tablets. My warden went to the surgery and by the afternoon my tablets had been delivered. A fantastic service."
" Nothing is too much trouble for my Warden. For such a small charge she checks on me every day and if I ask for a small amount of shopping she happily brings it for me. She is always happy and some days she is the only person I see or speak to and she really brightens up my day."
" My Warden chose a lovely card for me to send to my Daughter. Without her I wouldn't have been able to do this. It meant so much to me and my Daughter."
" What would my family and I do without our village warden? My children take great comfort in knowing that if I have an accident at home or am seriously ill there is someone there who is keeping an eye on me and will let them know. I take great comfort in this too."
" I have been on the Warden scheme for 15 years now. My wife loved the visits from our warden. She used to paint her nails when my wife was unable to do it for herself due to her illness. Since my wife passed away the warden has supported me through a very difficult time. She understands when I am low and upset and talks with me about my wife and our lovely memories. Thank you Age UK for a wonderful service."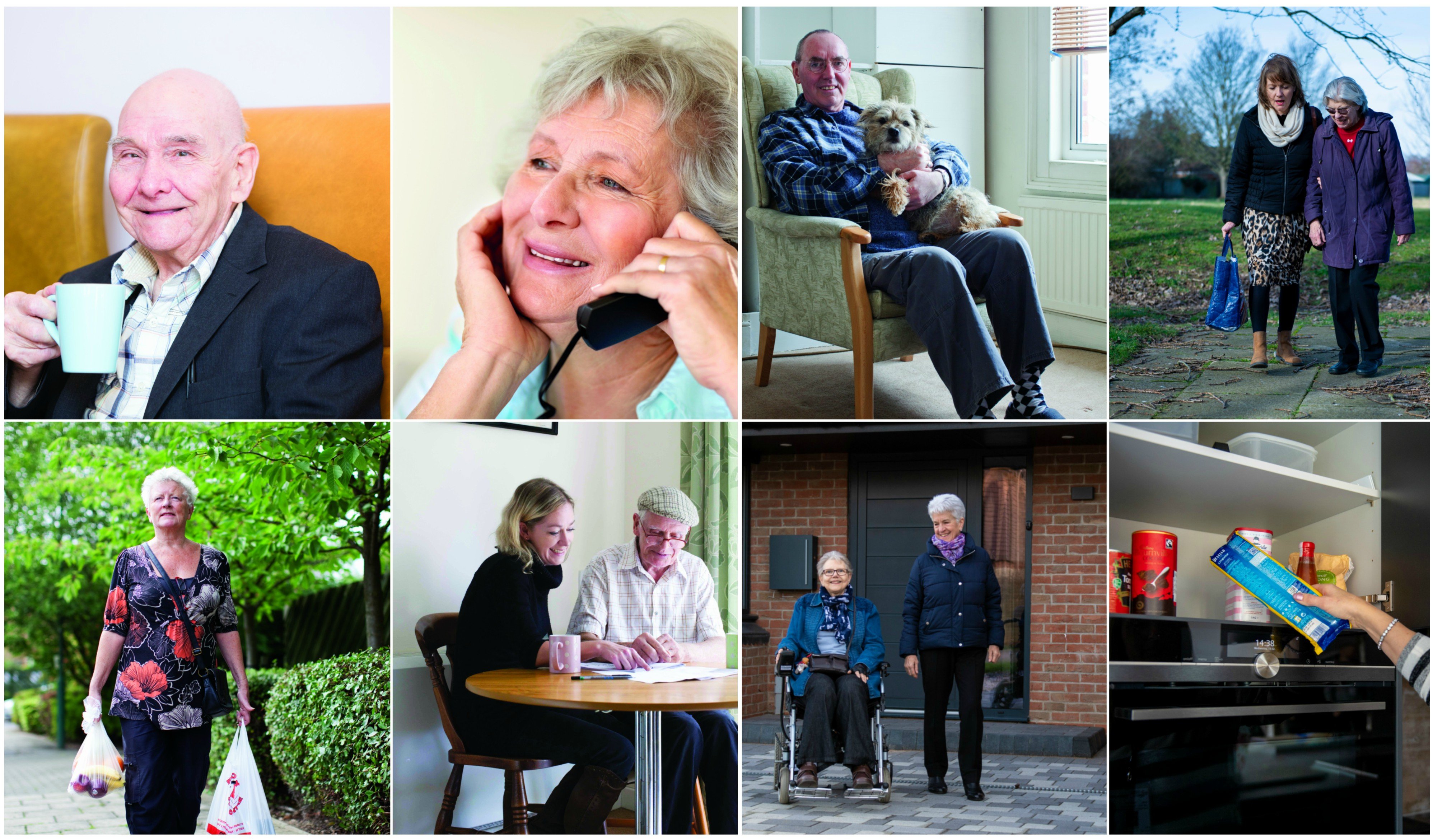 If you would like to find out more about our service please follow the links below
Community Wardens and Support at Home Services