Voluntary Sector Surge Programme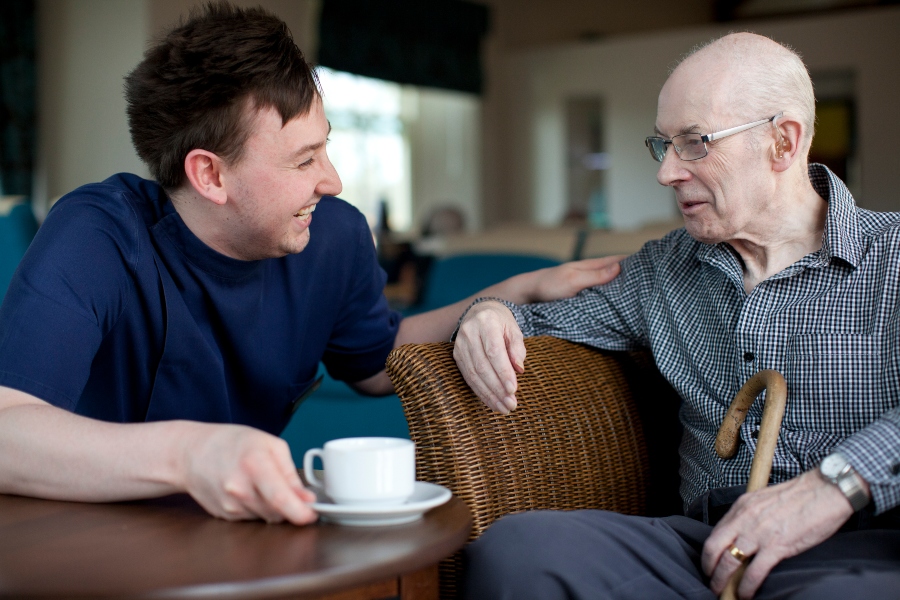 Published on 14 September 2021 02:27 PM
In November 2019 Age UK National responded to the NHSEI's (NHS England & NHS Improvement ) call for emergency capacity, as participating partners in the Winter Pressures Programme, to become the Voluntary Sector Surge Programme. Along with other Age UK partners in the Age UK network, we are thrilled to see that nationwide we have all supported over 55,000 people. This is a tremendous achievement recognised by NHSEI and the volume of support we have been able to offer older people when they've been at their most vulnerable and in times of extremely challenging circumstances.
Locally in Cambridgeshire and Peterborough during the same time period (Nov 2020 to June 2021) we have supported 275 patients and given 1558 hours of direct support through this programme. This has included 394 home visits, 3,411 phone calls and 255 referrals to other services for additional ongoing support.
We have fitted Key Safes, Grab Rails, moved beds downstairs (and up), helped with urgent food shops, prescription collections, provided urgent home welfare visits, welfare and friendship telephone calls and referred on to longer term support.
We have supported the NHS with discharges, people discharged home to assess for care, and helped to put support in place to prevent an admission/readmission. We hope that our support and interventions are recognised as a longer-term support service demonstrating the Third Sector can deliver services relieving pressure on health professionals, community teams and most importantly providing help for the patients themselves.
Here are just a few comments from our service users:
"Thanks to Age UK things are moving forward for my uncle."
"Thank you so much for calling me today it means so much. You are warm and kind."
"I don't know how I would have managed without your help."
"I'm so impressed. The gentleman who visited to fit my grab rails was very efficient, kind and professional. You're whole support has been outstanding and I'm so grateful."
"Its always nice to talk to genuine people."
"Thank you for listening to my concerns"
"** [name of staff] is an outstanding example of how a charity worker should be. Kind and emphatic. I can't sing her praises high enough."
We are continuing to support the NHS now operating Hospital Discahrge and Admission Avoidance Support Service. If you need help please contact us on 01354 691896 or email for enquiries or to make a referral to HDsupport@ageukcap.org.uk
Hospital Discharge and Admission Avoidance Service