Household Support Fund 4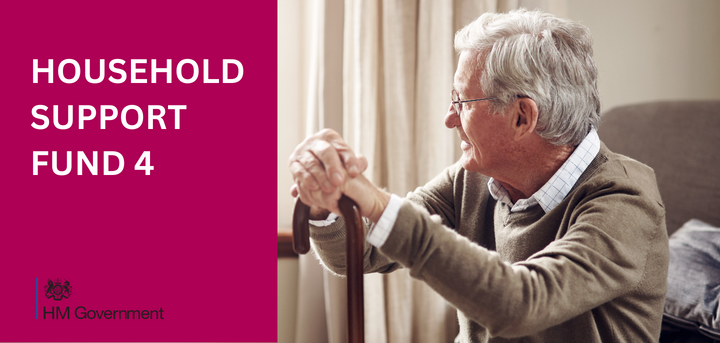 Published on 28 March 2023 12:00 PM
As a Trusted Partner we are working in partnership with Cambridgeshire County Council to help administer the Household Support Fund 4 enabling local older people to benefit and receive some additional financial support.
HSF 4 Commences on the 1st of April until the 31st of March 2024.
We offer support for pensioners who are struggling financially.
Eligibility Criteria
Born on or before 31st April 1958
£24, 876 per single person living alone, £34,494 per couple/joint application.
Savings of up to £16,000 only.
The support is set at one claim £110 per person/couple.
Claimants who receive the Hub core offer for oil will not receive the £110 in addition to the oil payment.
Oil payments will be made 3 months after the first claim only (from the last one received through HSF 2).
Important Information
Please note that when we call you, we will need to ask for your bank account number and sort code, as this information is needed to credit your account. If you feel cautious to do this, we can arrange to send you vouchers. It is important that you know that Age UK Cambridgeshire and Peterborough staff WILL NOT ask for your long card number or the 3-digit security code.
There are other methods of us providing the support to the you. Food Vouchers, cash out codes to a mobile, Fuel top - ups to a mobile (except for British Gas, who are providing direct support to their customers).
Be Scam Aware
The Household Support Fund will not be paid on the same day as our phone call.
Our staff will not ask for the long bank card details or the security number on the card.
Our staff will always give their full name and contact details, so the caller can make enquiries to verify who we are.
We are happy to talk to family members or carers.
We do ask for bank account details to make the payment – However, we only ask for the account number, sort code and name which appears on the account. This information will allow a deposit to be made into the account but cannot give access to make a withdrawal of money from the account.
How do I apply?
Email: hsf@ageukcap.org.uk
Telephone Peterborough: 01733 565032
Telephone Cambridgeshire: 01223 221929
See Our Leaflet
Download our Household Support Fund leaflet and share with friends and family who are eligible to receive the support