Cambridgeshire Handyperson Service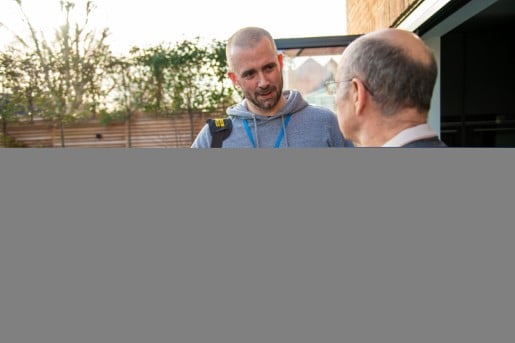 Handyperson Service
We deliver practical solutions to people living in their own home, so they can remain safe, independent and enjoy it more:
Falls Prevention – We aim to reduce falls and accidents by offering: a FREE Personal Assessment and Home Safety Check. We can advise on aids and adaptations for your home.
General DIY – Here to do those small jobs that you carried out in the past, but either you are no longer able to, or feel safe to do so. £30 for the first hour and we charge for every 15 minutes thereafter, plus any materials.
For who - over 65's or any adult (over 18yrs) in receipt of a disability benefit.
Hospital Discharge Facilitation – furniture moves, installation of key safe, referrals from health professional.
The service is available for residents in Cambridge City, South & East Cambs, Hunts and Fenland. If the service is not delivered in your area, please contact our Team on 01480 700205 and we can advise you what is available in your location.
What happens next?
You will be visited by an Age UK Cambridgeshire Trusted Assessor. We will provide relevant information about other support and services available to you.
The assessment is free and there is no obligation to order any work. We have our own staff/contractors all of whom are DBS checked.
What type of jobs can we help you with?
Key safe supply and fit
Grab Rails (free), Banister rail, Galvanised rails
Door Access Step
General carpentry / Putting up shelves /
Assembling flat-packed itemsGeneral plumbing / Renewing shower sealant / changing taps and washers
Fitting blind/curtains
Changing light bulbs (free if completed at assessment)
And more ... please contact us to discuss your needs
Contact Us
For more information please call the Cambridgeshire Handyperson Service between 9am and 4:30pm on 01480 700 205 or email chp@ageukcap.org.uk
Alternatively, you can call our helpline 0300 666 9860 between 9am-3pm Monday to Friday, calls made outside these hours will be transferred to our Age UK National Helpline.
A Day in the Life of...
... A Handyperson. Follow a typical day's work and the types of things we can help you with.
Cambridgeshire Handyperson Service
For more information on the Cambridgeshire Handyperson Service and all other services please download our leaflet.