Cambridgeshire Handyperson Service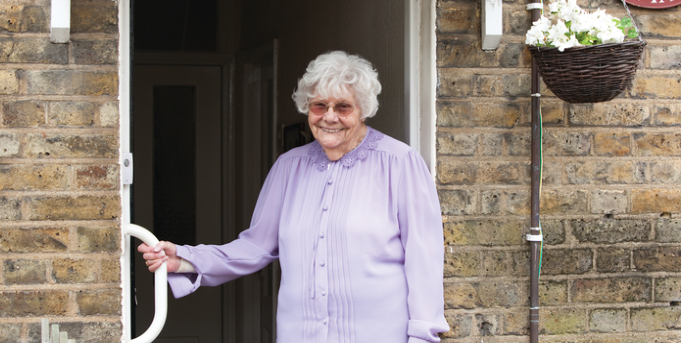 What is the service?
The service is for people aged over 65 years, or those with a disability living in Cambridge City, South Cambridgeshire, East Cambridgeshire, Huntingdonshire and Fenland.
It aims to prevent falls and accidents by offering a FREE Personal Assessment, Home Safety Check and arranging small jobs to be carried out.
What happens next?
You will be visited by an Age UK Cambridgeshire Trusted Assessor. We will provide relevant information about other support and services available to you.
We will recommend and, if you wish, arrange for improvements to be made to your home by an Age UK approved contractor.
What type of jobs can we help you with?
• Installing keysafes (£45 including keysafe) • Fitting grab rails (free of charge) • Putting up shelves • Assembling flat-packed items • Fitting blinds/curtains • Tacking down fraying carpets • Changing lightbulbs (free of charge if completed at assessment) • Clearing gutters (bungalows only) • Small repairs (gates; locks; changing fuses etc) • Renewing shower sealant And much more
For more information please call our Helpline 0300 666 9860 between 9am-3pm Monday to Friday, calls made outside these hours will be transferred to our Age UK National Helpline. Alternatively, you can email the Cambridgeshire Handyperson Service directly on chp@ageukcap.org.uk or direct phone line call 01480 700205.