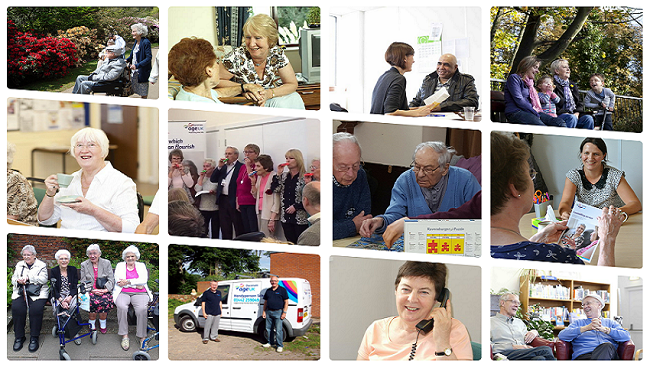 Age UK Dacorum is Dacorum's local charity for older people and their carers.
Who we are
Age UK Dacorum was founded in 1984 and is an independent local charity and a company limited by guarantee. Our mission is 'To promote the wellbeing of all older people and to help make later life fulfilling and enjoyable'.
We are a local Age UK partner. We receive funding from Hertfordshire County Council, Dacorum Borough Council and other organisations. In addition to grants, we raise our own funds through fundraising activities and events.
Through our networks and partnership working, we work to safeguard the rights of older people, support their active involvement as citizens and seek the fulfilment of their aspirations.
We deliver this through our schemes and by actively involving older people in forums, debates and consultations, enabling them to have their voices heard.
We also represent older people and their carers at a range of events to raise the profile of older people/carers and ensure that the services offered reflect the needs of our clientele.
We offer a wide range of services including a handyperson service, befriending, social clubs, dementia and carers' support services. Our services are targeted at all older people (over 50) and their carers living in the Borough of Dacorum.
Our office is based in Half Moon Yard, High Street, Hemel Hempstead, Hertfordshire HP1 3AE.