Help with the Cost Of Living
Published on 27 February 2023 12:55 PM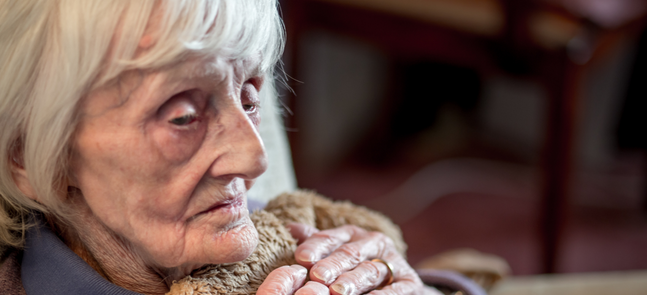 With the cost of living rising, we could all do with some extra money in our pockets and help keeping the cost of our energy bills down.
Advice to help with Energy Bills
No one wants to spend more on their energy bills than they have to. Find out what government support is available to help you with your bills and how you could save money by using energy more efficiently.
If you claim certain benefits or tax credits, you may be eligible for an extra payment to help with the cost of living. There will be further payments made between spring 2023 and spring 2024.

Benefits rates for April 2023-2024 have been updated this week. Find out how much you could be entitled to.
People often assume they're not entitled to government help with things like energy bills, care or housing – but you might be surprised. If you're eligible, these are payments you're entitled to. Make sure you're getting the money you should be.
Attendance Allowance is a benefit for people over State Pension age who need help with personal care or supervision because of illness or disability.

Pension Credit is extra money to help you cover your costs if you're over State Pension age and living on a low income. You might be able to get it even if you have other income, savings or assets.
Local help and support
There is a range of help and support being offered by local organisations in Dacorum.
Run by DENS, the Foodbank is part of a nationwide network of food banks, supported by The Trussell Trust, working to combat poverty and hunger across the UK.

Heating our homes is more expensive than ever, so we and our partners have developed a network of Warm Spaces, which people can use to stay warm this winter.
Contacts in Dacorum to help with Cost of Living
Dacorum Borough Council have created a PDF with useful local, county and national numbers, emails and websites.
We did it! Protecting the triple lock and stopping cuts to benefits
With so many older people already frightened about how they'll afford their food and energy bills, it was a huge relief to hear that the Government will reinstate the triple lock and that benefits, like Pension Credit and Attendance Allowance, will also rise in line with inflation.
Together, we kept the pressure on
At the Autumn Statement on the 17th of November, the Chancellor of the Exchequer, Jeremy Hunt, pledged to keep the manifesto promise to restore the triple lock and raise benefits in line with inflation. We were delighted to hear this.
We'd like to say thank you to the tens of thousands of Age UK campaigners who wrote letters, sent tweets, signed petitions, and shared their views and experiences with us. The Government has kept its promise.
Read our response to the Autumn Statement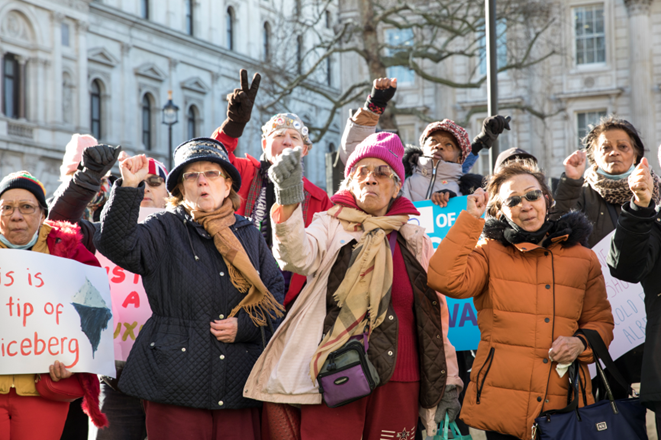 Why this is important
Without this pledge, there'd have effectively been a cut to the State Pension and benefits which millions of older people rely on for their income. At a time when we know many are struggling to afford to eat, warm their homes, and even pay for medicine and care, these cuts would've been devastating.
We know that there's much more to do to protect older people from the increasing costs of energy and food, but knowing that the State Pension and benefits payments will increase in line with inflation from next April will hopefully reassure many.
We'll keep campaigning
We'll continue to fight for more help for older people to manage the rising costs of living and for the State Pension and older people's benefits to be protected into the future.
Help an older person today
As the cost of living crisis deepens, your support could help an older person facing impossible decisions.