New YAH Club Opening Soon
Published on 13 July 2023 02:17 PM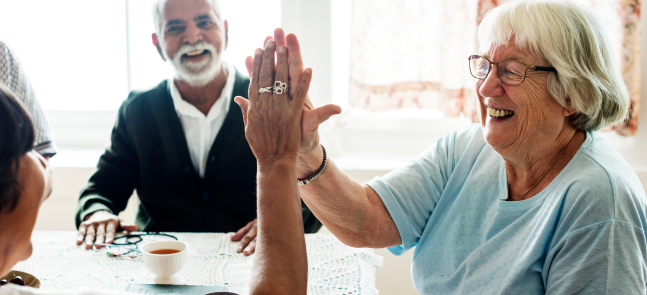 We have a new Young at Heart Club launching this August in Grovehill.
We are launching a new Young at Heart Club on Tuesday 8th August at
Communal Lounge, TWO BEECHES, AVON SQUARE, GROVEHILL, HEMEL HEMPSTEAD, HP2 6BG
This club will take place every Tuesday between 10am-2pm and is open for all residents and non residents.
It will cost £6 per person to attend each session, a 2 course hot lunch will be provided and transport will be provided for local residents within a 3 mile radius of the club.
If you are interested in attending please contact us to book on as soon as possible as spaces are limited.
Call 01442 259049 or e-mail Bernice our club manager: clubmanager@ageukdacorum.org.uk
Where else do we hold our Young at Heart Clubs?
See when and where we hold our Young at Heart clubs across Dacorum.