New digital workshops for the elderly
Published on 25 September 2016 11:15 AM
Published on 21st September 16 in the Gazette.
DACORUM BOROUGH council
New digital workshops for the elderly

Dacorum Age UK has been awarded a contract to reduce social and digital isolation for older people and their carers. The new service, which begins on October 1, aims to improve quality of life through digital workshops, social clubs and forums, so older people start to feel more connected with their communities and families, as well as being more confident when using technology.

To try and get better value for money for council taxpayers, Dacorum Borough Council has transformed how it funds the voluntary and community sector, by offering contracts to a competitive market rather than grant funding. Dacorum Age UK will be working with Centre in the Park, an adult day care centre in Hemel Hempstead, to offer "Tea and Tech' drop-in sessions, tea and chat clubs and other digital awareness courses.

Portfolio holder for residents and corporate services, Neil Harden, said: "Ensuring that older people and their carers are included and involved in their local communities will help both their physical and mental health and wellbeing.

"Enabling them to use technology such as the internet and Skype will help them to feel more connected with friends and family, wherever they maybe.
"Both of these charities have provided an invaluable service to older people and their carers in Dacorum for a number of years and we are pleased they have come together to work in partnership, winning the contract to continue to innovate and develop this much-needed service."
The new service is part of the council's Digital Dacorum scheme which aims to offer help, advice and training to get more residents online.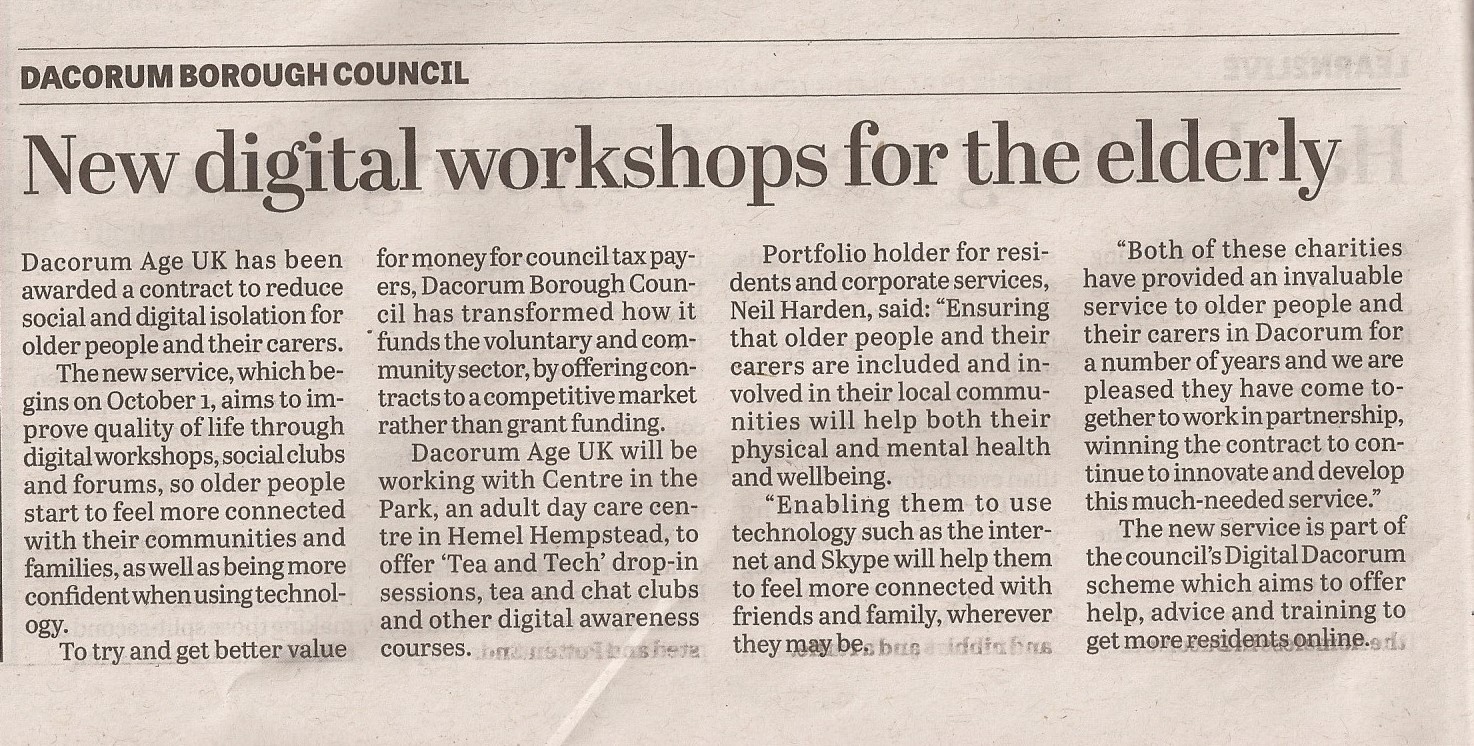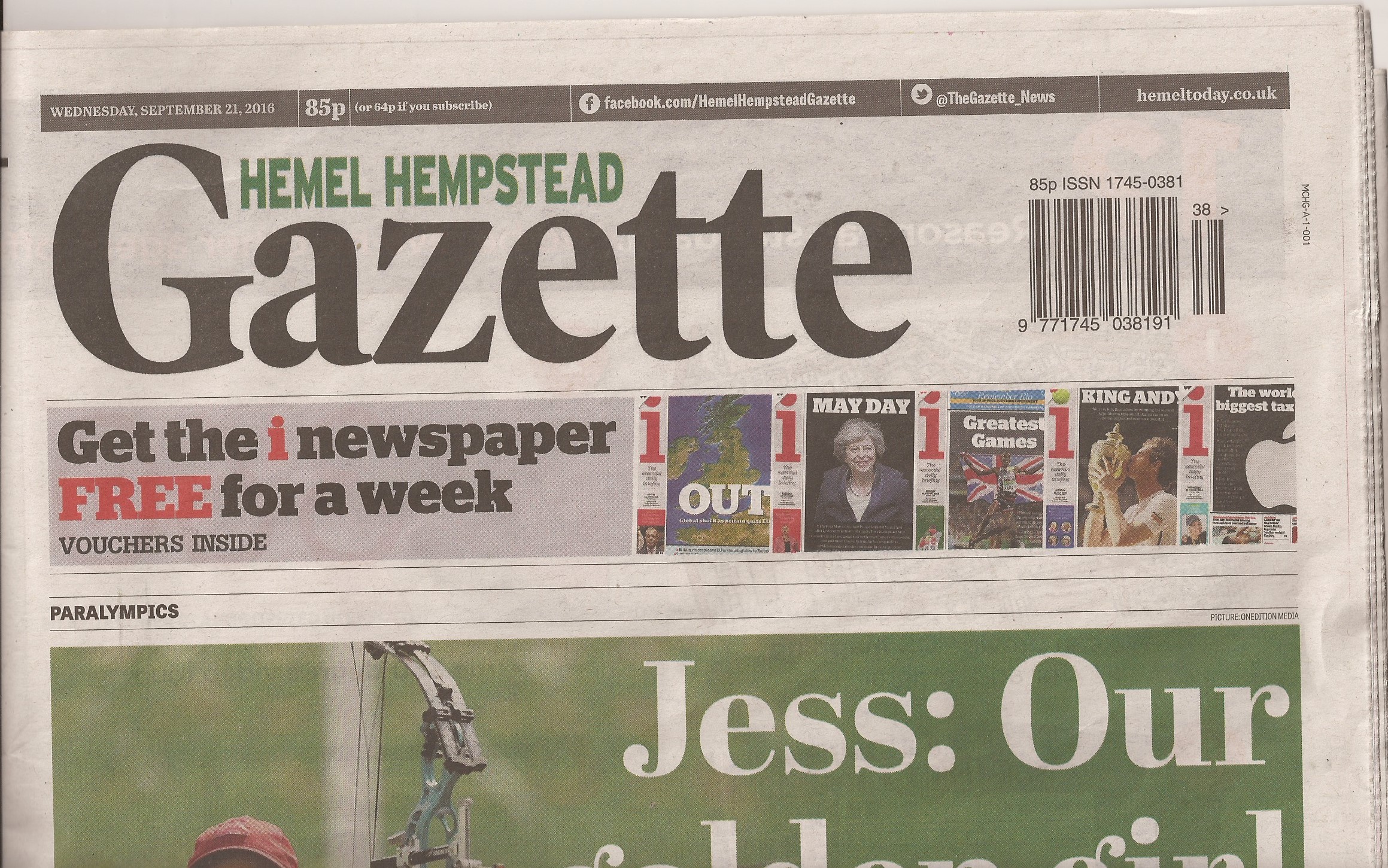 You can read the full printed article in both the Hemel Hempstead and Berkhamsted and Tring editions of the Gazette (21st September 16).