Caring for Carers Workshop
Published on 10 January 2019 03:31 AM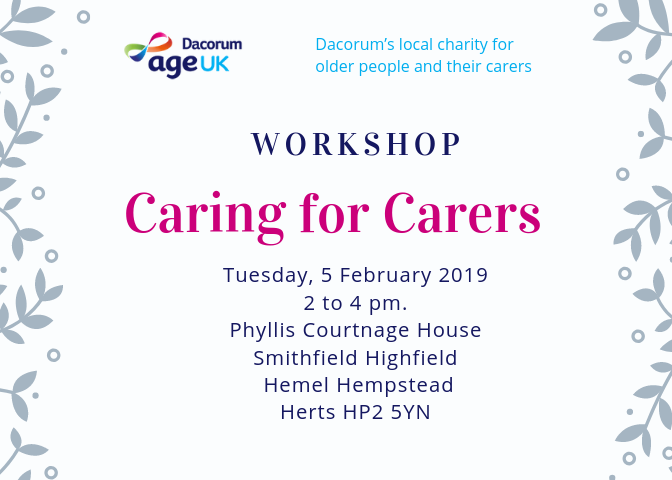 Come and attend our ' Caring for carers' wellbeing workshop.
Being a carer can be physically and emotionally exhausting and stressful. Sometimes carers forget to look after themselves. This workshop, arranged by our Carers' Support Scheme, acknowledges the unique difficulties carers face and will introduce a range of self-care tips, tools and strategies based on proven cognitive behavioural techniques.
The workshop aims to help carers manage their thoughts and behaviours to improve their mood. It will also cover assertiveness techniques for dealing with the daily challenges carers are thrust with.
Date & Venue

Tuesday, 5 February 2019
2 to 4 p.m.
Phyllis Courtnage House
Smithfield Highfield
Hemel Hempstead
Herts HP2 5YN
The ' Caring for carers' workshop is run by the Hertfordshire Partnership University, NHS Foundation Trust. Attendees will need to complete a brief registration form.

For enquiries or to book your place: