Dacorum Everyday Heroes Awards
Published on 11 March 2019 04:53 PM
Melanie Clarke, Operations Manager at Age UK Dacorum, wins a Dacorum Everyday Heroes Award 2019.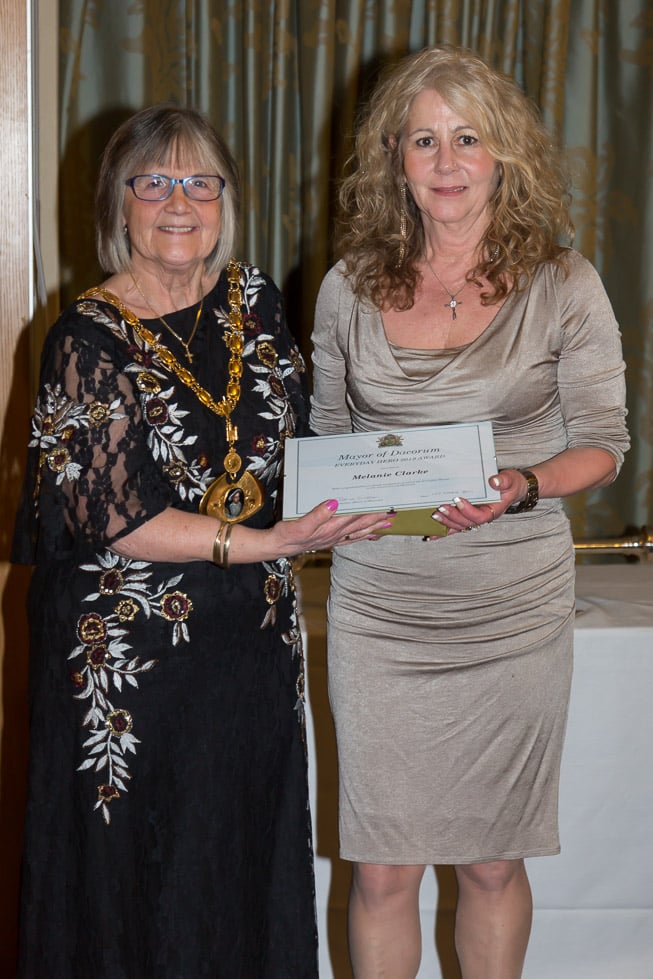 "Melanie has been instrumental in setting up five Cogs Clubs in the Dacorum area for people with dementia and also oversees a number of other services including Befriending, Telephone Club, Active Living Clubs and Carers Support. She works tirelessly and doesn't know what work hours means if it means other people benefit. Even when her own mother was suffering with dementia she carried on helping others as she knew what they were going through," says Gwyneth Sharp, volunteer at Age UK Dacorum who nominated her.
"Melanie has made à great difference to me since I began working as a volunteer for her about 9 years ago - giving me great support both workwise and personally. Many people suffering with dementia, loneliness, etc have benefitted from her help, experience and dedication. Nothing is too much trouble. "
Gwyneth has helped at Friendship Teas and organised many Christmas lunches.

Melanie said: "I want to thank Gwyneth and all our volunteers for their invaluable support all these years and for nominating me for the award."

"I feel very honoured to have been nominated for this award," Melanie added.
Melanie received the Everyday Heroes Award to recognise those individuals in the community who make a positive difference to the lives of others from the Mayor of Dacorum, Cllr Rosie Sutton, at the Mayor of Dacorum's annual Civic Reception on Friday 1 March 2019 at Shendish Manor Hotel, Apsley, Hemel Hempstead.