AGM and Connections
Published on 11 February 2020 10:11 AM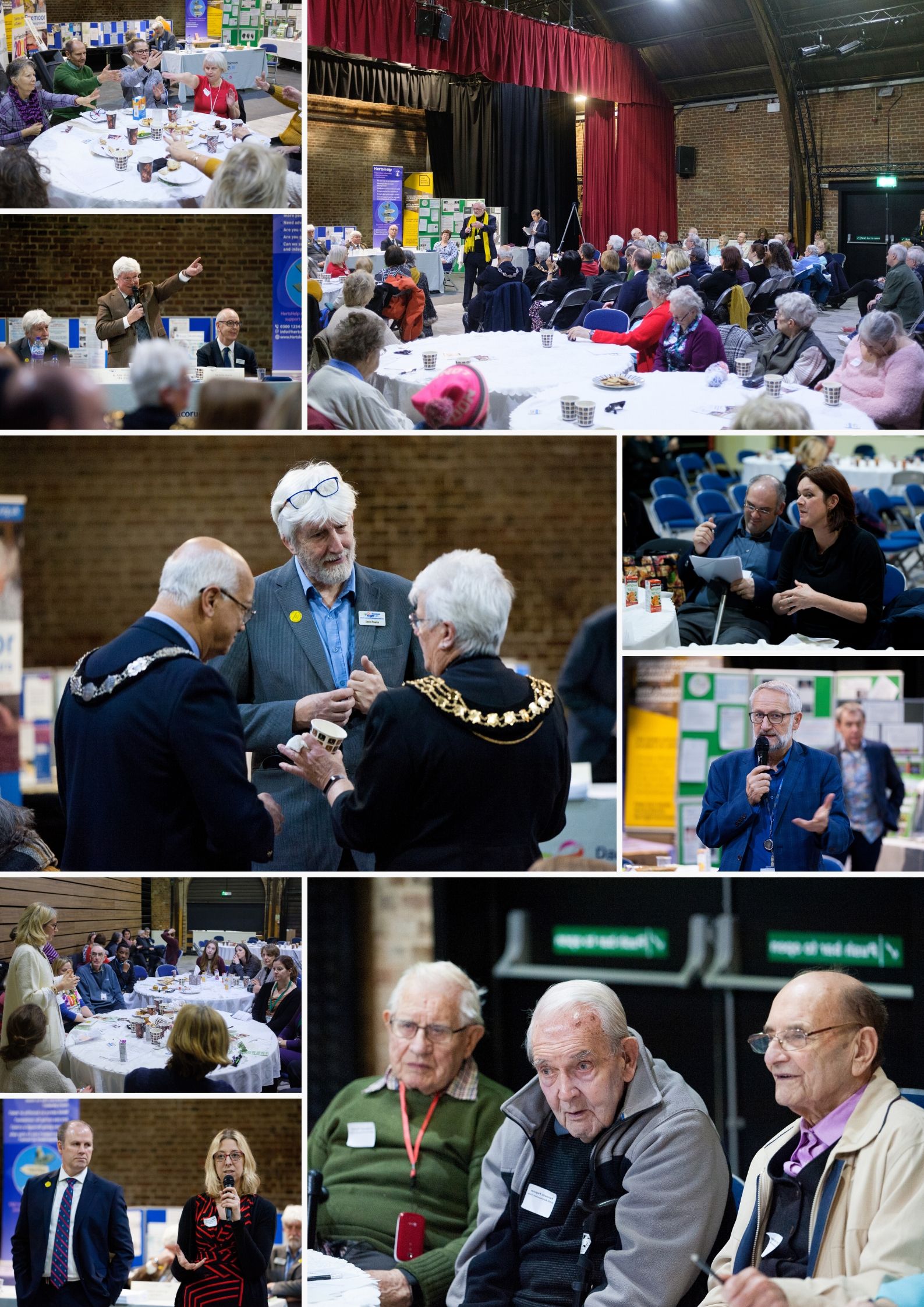 Age UK Dacorum's AGM and Connections event
was held on Tuesday 4th February 2020 at the David Evans Court Theatre, Station Road in Tring.

It was a busy start to the day as we welcomed the Mayor of Tring, Councillor Roxanne Ransley, Mayor of Berkhamsted, Councillor Garrick Stevens, the Mayor of Dacorum's representative,

Councillor Bert Chapman,

clients, volunteers, trustees, partners, staff, friends and supporters to the event.

Led by host Nigel Barden, the AGM kicked off with Chair Peter Elsworth's statement followed by a report by Treasurer Mike Devlin.
We were then treated to an activity-filled day of talks, interactive workshops around the theme of loneliness, a scrumptious lunch, wonderful singing by Shane Lamont and a super prize draw.
Bethan Chamberlain introduced her groups to Applied Movement Neurology which is a personal training system of strength, health and wellness that acts to functionally drive the nervous system to relieve pain, promote optimal respiration and increase complex motion skill. Authoress and journalist Katy Regan led workshops on the power of storytelling as a way to combat loneliness. Vic Sims engaged her groups on nutrition, diet and healthy eating. Olga Melita spoke on Loneliness vs Being Alone and ways of tackling loneliness by maintaining a sense of wellbeing.
David Evans MBE, founder of The Grass Roots Group, touched on the subject of loneliness in his talk. Berkhamsted School talked about their lunch intiative for older people. Tim Anfilogoff, Head of Community Resilience for Herts Valleys Clinical Commissioning Group (CCG) spoke on Herts Help, Social Prescribing and Link Workers.
Lucky attendees went home with prizes donated by Here Café Berkhamsted (vouchers), Wembley Stadium (tour), Bill's Berkhamsted Restaurant (vouchers) and Age UK Dacorum (Donated TV)***.
Information Stands at the event were : Age UK Dacorum (Our Services), Community Digital Drop-in (Computer Help for Older People), Boxmoor Good Neighbours, Berkhamsted School, Open Door, Community Partners (Dacorum Borough Council), Boxmoor Trust, Herts Help and Hertfordshire Mind.
***TV Licence for over-75s
Support our Campaign to save free TV licences for over-75s by joining our petition: