AGM - Age UK Dacorum
Published on 08 January 2020 10:11 PM
AGM Event
Tuesday 4th February
10.30 a.m. - 3.00 p.m.
Station Road, Tring
Herts HP23 5QY
Loneliness and isolation
We know that loneliness can affect anyone – from teenagers and young adults to new parents, carers, the recently bereaved, from students starting at university to older people, people with disabilities, those moving to a new area of the country including refugees and the displaced.
Age UK Dacorum has been at the forefront of reducing loneliness and social isolation, providing a wide range of activities, information and advice with ongoing support to some of the most vulnerable people in our community. Sadly, the tragic death of MP Jo Cox highlighted the problem, but also has led to a greater awareness.
Age UK Dacorum, together with its partners from the voluntary, statutory and private sectors along with our communities are working to identify solutions. The Boxmoor Good Neighbours and Berkhamsted Says Hello initiatives are leading the way in Dacorum, bringing our communities together to reduce the impact of loneliness and social isolation.
The event will offer you the opportunity to have an input into how we can tackle this issue, to be part of the interactive forums, listen to people who have an interest in this area and an opportunity to hear presentations of how Dacorum is developing pathways to reduce the impact of loneliness or social isolation.
The event also provides an opportunity to create connections with others.
Please let us know if you would like to attend: do@ageukdacorum.org.uk or Tel 07812240712
Connections and AGM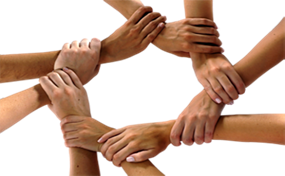 Programme
10.30 am: Arrivals, Registration, Coffee and tea
11.00 am: AGM – Welcome and Open by David Pearce / Pete Elsworth
11.05 am Host Nigel Barden delivers Format of the day
11.10 am AGM Admin – Budget etc
11.30 am: David Evans MBE - Speech on the subject of loneliness
11.40 am Richard Thompson Berkhamsted School on their loneliness initiative
11.45 am: Discussion and interactive forums
Bethan Chamberlain 'Applied Movement Neurology'
Olga Melita 'Lonely vs Alone'
Katy Regan 'Connection'
Vic Sims 'Healthy Eating'
12.30 pm: Lunch. Networking & Stands
1.15 pm: Discussion and interactive forums continue
2.00 pm: Social Prescribing and Link Workers - Tim Anfilogoff
2.30pm: David Evans MBE/Nigel Barden - closing thanks and goodbyes
Music throughout the day is provided by Shane Lamont
A range of stands from the voluntary and statutory sector will also be available to visit where you can find out about the services they offer in our community.