Boxmoor Good Neighbours - Afternoon Cream Tea
Published on 01 August 2020 12:20 PM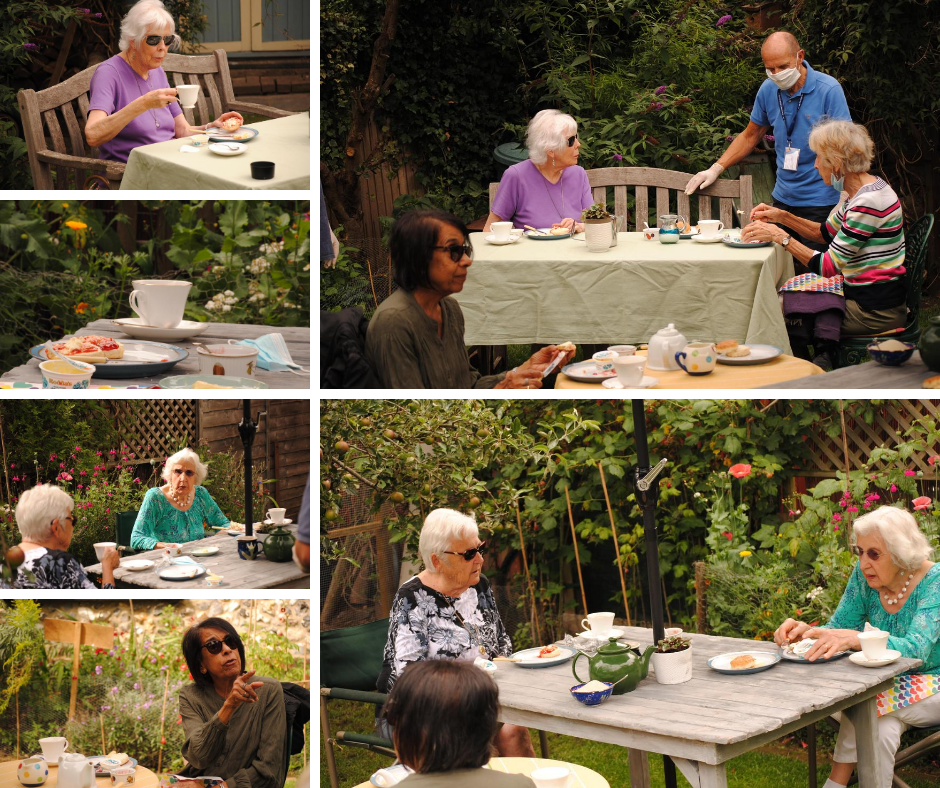 The monotony of self-isolating and lockdown was broken last week for the first time, for some older residents of Boxmoor when they were invited by Boxmoor Good Neighbours (BGN) to an afternoon cream tea with scones, cream and fruit jam.
It was warm and sunny. The afternoon was perfectly set in a rustic landscaped garden complete with chickens clucking in the background.
In an atmosphere of conviviality and friendly conversation neighbours from BGN thoroughly enjoyed themselves and experienced, for the first time in months, the sense that normality had returned.
Volunteers from Boxmoor Good Neighbours were on hand to provide table service and to ensure social distancing was observed.
A big thank you to Claire from Boxmoor Coffee & Wine who helped prepare the delicious cream tea.
Look out for news on 2 further tea events Boxmoor Good Neighbours would be holding in August for their neighbours!