Coronavirus
Published on 11 March 2020 07:22 PM
Update Tuesday 12th May 20

The government has asked people to wear face masks on public transport and in some shops where social distancing is not possible. Here are some instructions on making our own face masks or cloth coverings.
Update Thursday 5th May 20
Update Thursday 30th April 20
Update Thursday 14th April 20
Public Health England: Guidance for those who provide unpaid care to friends or family
Update Monday 6th April 20
Update Friday 4th April 20
Shopping information

Update Monday 30th March 20
Update Tuesday 24th March 20
County-wide volunteering to help those affected by Coronavirus - #TeamHerts Volunteering is Hertfordshire's official volunteer network to process those who are interested in volunteering to assist those affected by coronavirus. They are working in partnership with Hertfordshire County Council, local, district, town and parish councils along with health, social and community services and groups to support those people in need of help. Sign up here to join Team Herts Volunteering to offer your assistance to people affected by coronavirus in Hertfordshire.
Update Friday 20th March 20
COVID-19 : GP practices Dr Nicolas Small, GP chair of Herts Valleys CCG said: "In keeping with the Government's approach to protect people against coronavirus by moving to all but essential contact with others, our GP practices are moving to a new way of working..."
SENIOR SAFETY Coronavirus: How seniors can avoid stress and loneliness using The Sun's six-step self-isolation battle plan
FACING self-isolation or limiting contacts can be daunting for the old and vulnerable, their loved ones and carers. The Sun has some expert advice, including those from Age Concern's Ruthe Isden, on how to make the process less stressful and lonely.
Update Thursday 19th March 20

Older residents of Boxmoor, Hemel Hempstead are given assurances of help and support by Boxmoor Good Neighbours. Call 07713 358931 (9am - 1pm Monday to Friday).

for help and support for the older residents of Boxmoor.
A call-out for donation of essentials for the vulnerable in the community. Age UK Dacorum is at the frontline in supporting older people and their carers with regard to providing certain essential items to the vulnerable people in Dacorum.
Update Tuesday 17th March 20
Following directives from Hertfordshire County Council and guidance from Public Health England (Guidance on Social distancing for everyone in the UK and protecting older people and vulnerable adults dated 16th March 20)

we will be closing all our clubs from today Tuesday 17th March 2020 until further notice. We will continue to provide assistance and support to all our staff, clients and volunteers (many who are over 70 ) during this period of closure.
Safeguarding
As a result of the coronavirus outbreak, there have been various initiatives publicised on Facebook and elsewhere offering help for the elderly. Although most are well-meaning ones, we would like people to become aware of the problems that could arise from un-coordinated and unmonitored services involving the vulnerable in the community. Whenever there is an opportunity for communities to come together, there could be those that choose to exploit this. We use procedures such as DBS and reference checks to help protect the clients in our charge. We would be very happy to recruit more volunteers, but they will be asked to go through our safeguarding procedures with a view to becoming long-term volunteers.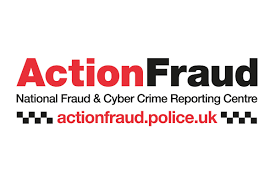 Scams and Fraud - Since February 2020, the National Fraud Intelligence Bureau has identified 21 reports of fraud where Coronavirus was mentioned, with victim losses totaling over £800k. Read this report from Action Fraud here. To report a fraud click here.
Social Distancing and Loneliness - How to Prevent Loneliness in a Time of Social Distancing - Here's advice for preserving your mental health while avoiding physical proximity from Scientific American
Update Monday 16th March 20
Due to the closure of the lounges of some sheltered homes schemes we are making the following changes to our clubs :

Active Living Clubs - Tuesday's Sycamore Club will be held in Evelyn Sharp House, Field Road, Adeyfield, Hemel Hempstead HP2 4RX on Tuesday 17th March 20.

Cogs Club on Friday in Pond Close, Tring - Closed until further notice.
Stay at Home Advice from the NHS - How long do you stay at home if you have symptoms?
11th March 20
The World Health Organisation declared the Coronavirus outbreak a pandemic on 11th March 2020. Age UK Dacorum will follow Public Health England's guidance and advice regarding this Coronavirus (COVID-19) outbreak.

We are taking a common-sense approach for staff, volunteers, clients etc and advise the need for each individual to take the right precautions along with self-monitoring of their health and wellbeing.

At the present time our services will carry on as normal. However, if clients, volunteers or staff members think they have symptoms or signs of the virus, they should, to protect themselves and others, not go to or attend any of the services.
For general advice, information or to read answers to common questions about COVID-19, visit NHS's Online Coronavirus Service : NHS 111 Online
Guidance on social distancing for everyone in the UK and protecting older people and vulnerable adults. Published 16th March 2020
NHS 111 online advice on COVID-19
Find out from the NHS on what to do if you think you may have symptoms of, or been exposed to, coronavirus (COVID-19).