Memory Loss Event 2020
Published on 04 September 2020 02:43 PM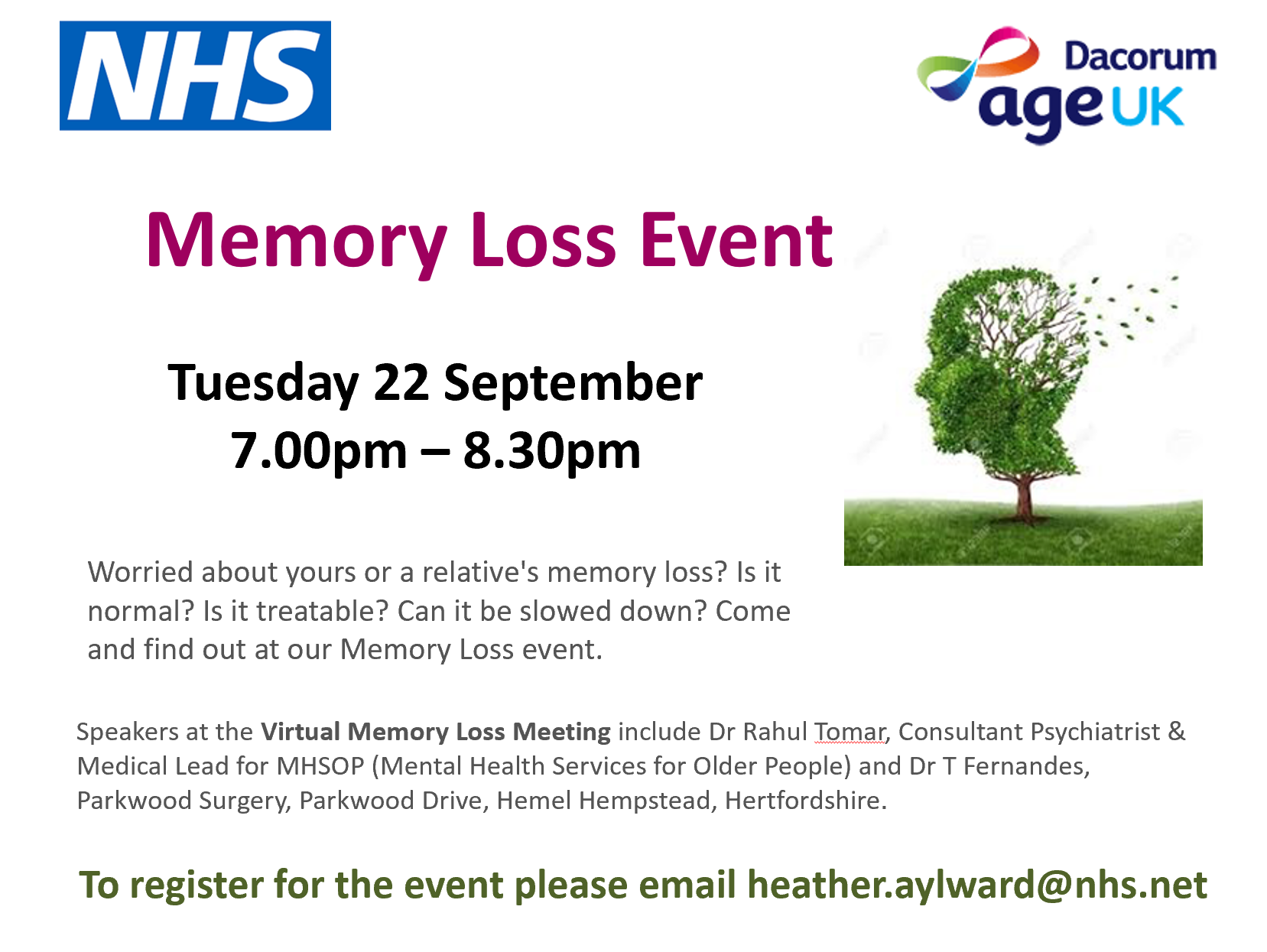 Worried about yours or a relative's memory loss? Is it normal? Is it treatable? Can it be slowed down? Come and find out at our virtual event on memory loss and dementia.
Listen to experts and have your questions answered at the Speakers and Q&A session.
Speakers at the Virtual Memory Loss Meeting include Dr Rahul Tomar, Consultant Psychiatrist & Medical Lead for MHSOP (Mental Health Services for Older People) and Dr T Fernandes, Parkwood Surgery, Parkwood Drive, Hemel Hempstead, Hertfordshire, HP1 2LD.
Date and time of virtual meeting: Tuesday 22 September, 7.00 pm – 8.30 pm
To register for the event please email: heather.aylward@nhs.net
Snippets from the Memory Loss Event held last year in 2019
If you missed the event here are some answers from each of the speakers in the Q&A panel