Reginald Herbert
Published on 22 May 2020 09:49 AM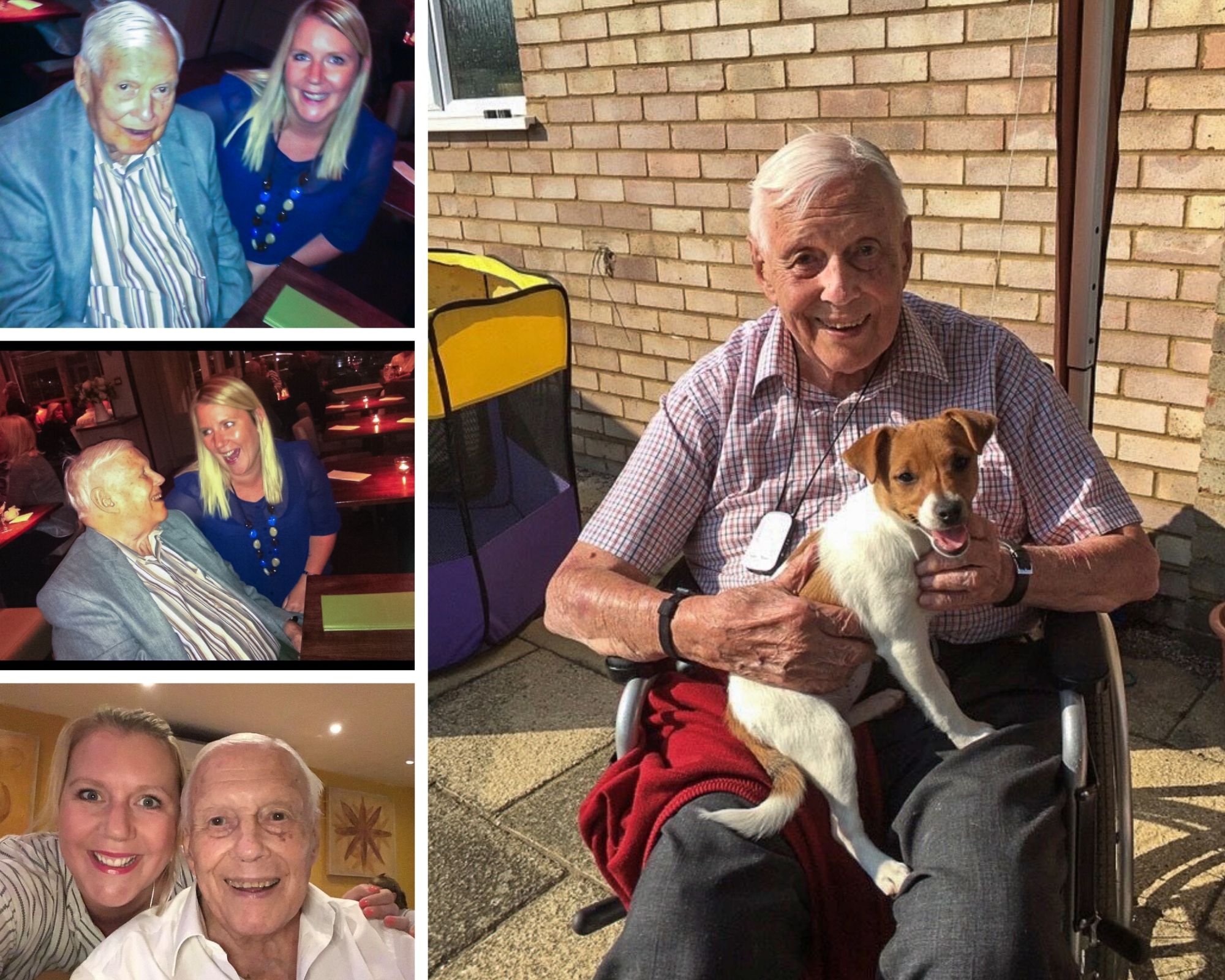 With great sadness, we announce the death of our befriending client, Reg Herbert, 90, who succumbed to COVID-19 in Stoke Mandeville Hospital on 4th May 2020. Reg, from Northchurch, had tested positive for COVID-19 in mid-April when he was taken to the hospital after a fall.
Reg was referred to our befriending team in late 2015 by a good friend of his, Arun. Reg's wife had died 8 years before and he had been very lonely ever since. We found and matched befriender Sarah to Reg in early 2016.
"Reg and I met back in January 2016 through the Age UK Dacorum befriending scheme, and we very quickly became great friends. It was a pleasure to go and visit Reg at least once a week and share what has been happening in my life.

Reg with his favourite beer Peroni.
As Reg didn't get out much he would share stories of great memories he had from his childhood in India, World War II, family holidays, fishing trips and going to his beloved West Ham. Before I said goodbye on my visits Reg would always try and tell me a joke to make me laugh.
On sunny days I would call round to Reg with his favourite beer Peroni, and we would sit in the garden together and chat. Reg didn't have great eyesight but he could always tell me which birds were singing and about the flowers growing in his garden.
For Reg's birthday he would always insist we go for a meal with some close friends, and it was always a fun evening where we got to take some selfies! Reg loved food especially Indian cuisine, and in the early days of our friendship Reg even cooked me a wonderful curry.
It has been a pleasure to have known Reg for the past 4 years, he was one of the most interesting people I have ever met with a wonderful sense of humour. He had a wonderful life and I'm privileged to have been part of it. " Sarah H.
Reg is now reunited with his beloved wife, Beryl. His humour, wit and jokes will be missed by all.
If you are interested in our befriending service or know of someone who can benefit from it please email ils.assist@ageukdacorum.org.uk or call 01442 259049 and leave a message on our answerphone. The service is free.
Please read COVID-19 Emergency Support Services for information on the support we are providing during this Coronavirus Pandemic lockdown.